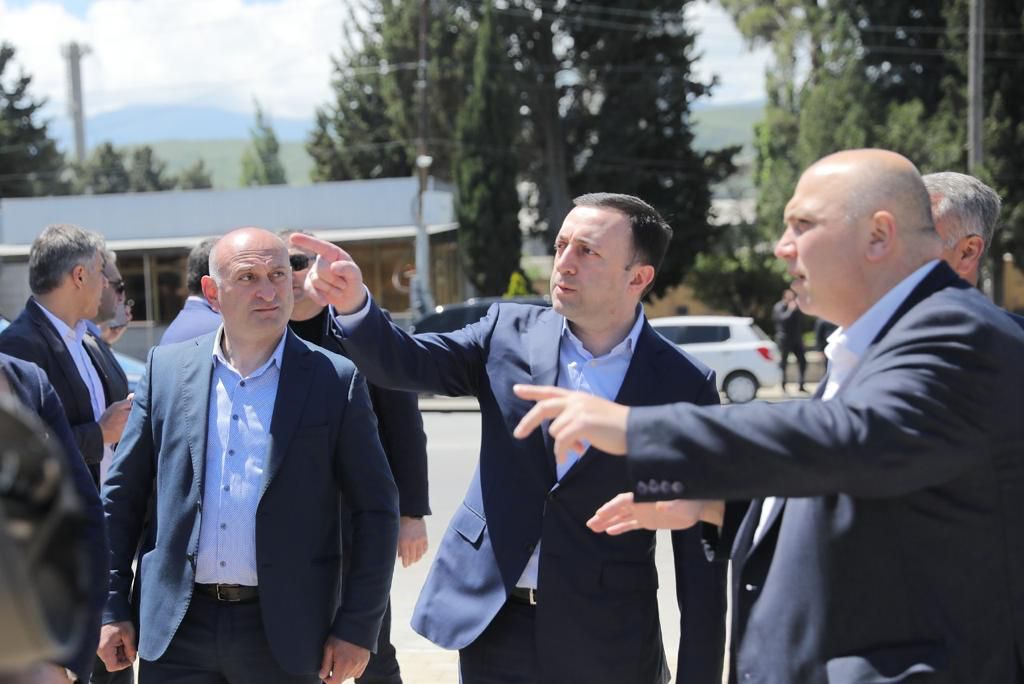 PM visits rehabilitated sites in Kaspi
Georgian Prime Minister Irakli Garibashvili visited the rehabilitated sites underway under the Renewed Regions state program in Kaspi town as part of his today's tour to the Shida Kartli region.
The PM visited Davit Aghmashenebeli, Giorgi Saakadze, and Merab Kostava streets, the Central Square and adjacent gardens. Under this project implemented by the Municipal Development Fund, Kaspi's center will be reconstructed with a total budget of 8.3 million GEL.
Minister of Regional Development and Infrastructure Irakli Karseladze briefed Irakli Garibashvili on the project's progress. The Prime Minister also spoke with Kaspi's residents, hearing detailed information about their needs and issuing relevant instructions.
Representatives of the executive, legislative, and local authorities accompany the PM.