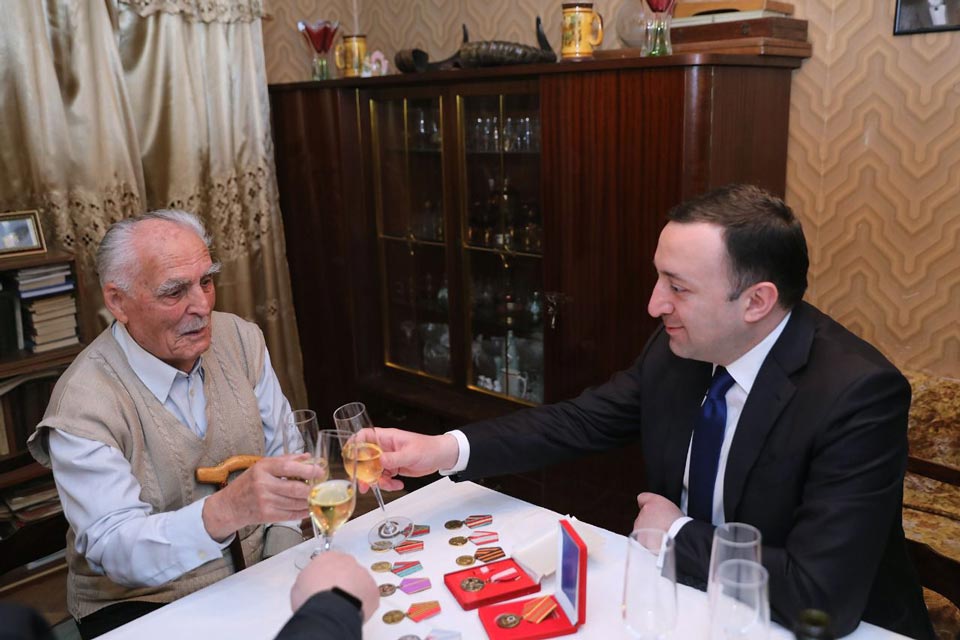 PM visits Ioseb Tukhashvili, war veteran aged 100
To celebrate May 9, Georgian Prime Minister Irakli Garibashvili paid a visit to Ioseb Tukhashvili, a WWII veteran aged 100.
The Head of Government wished the war veteran a Happy Victory Day and presented him with gifts immortalizing this date.
The war veteran thanked the Prime Minister, adding that the state's care for the veterans is commendable.
In line with a Government Decree, participants of the WWII will receive a one-off payment of 1 000 GEL in connection with the 77th Anniversary of Victory over Fascism, while families of the servicemen fallen in the WWII will get 500 GEL.