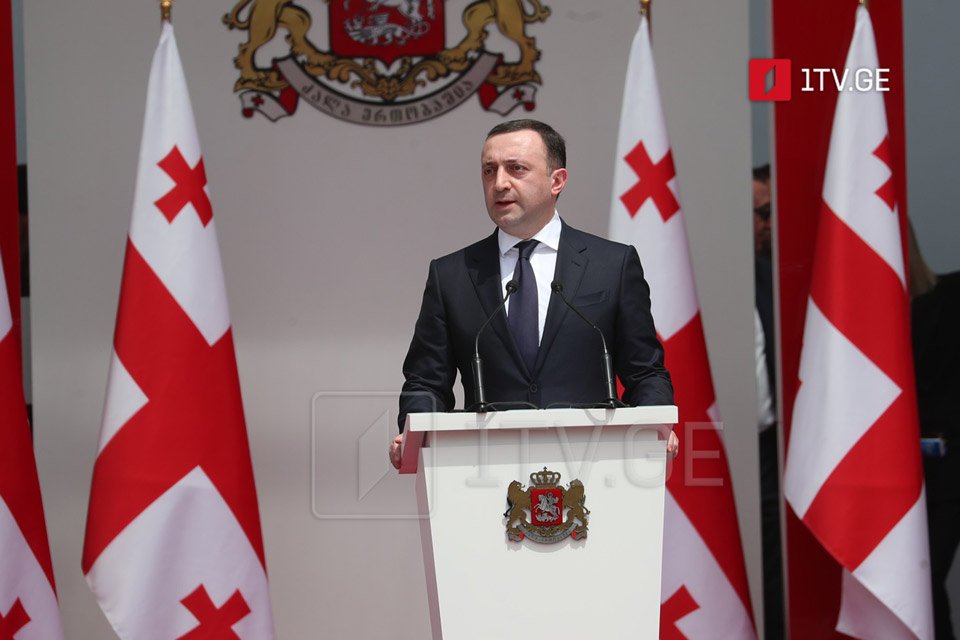 PM: True freedom primarily means Georgia's unity
"For us, true freedom means national unity first and foremost; today, the temporary occupation of territories casts a pall over our independence holiday," said Georgian Prime Minister Irakli Garibashvili in his Independence Day speech.
The PM expressed hope that the unity of Georgians, Abkhazians, Ossetians and all the citizens living on these lands was the path toward freedom.
Irakli Garibashvili underscored that the Georgian government wished each citizen to benefit equally from Georgia's progress, including the population living across Russia's occupied territories.
"Dear friends, we acknowledge very well the way to restore peace and trust has no alternative. I believe in our common future. I believe that only through peaceful efforts, based on mutual understanding and respect, we will create a better tomorrow for our children, future generations of Abkhazians, Ossetians, and Georgians," he said.