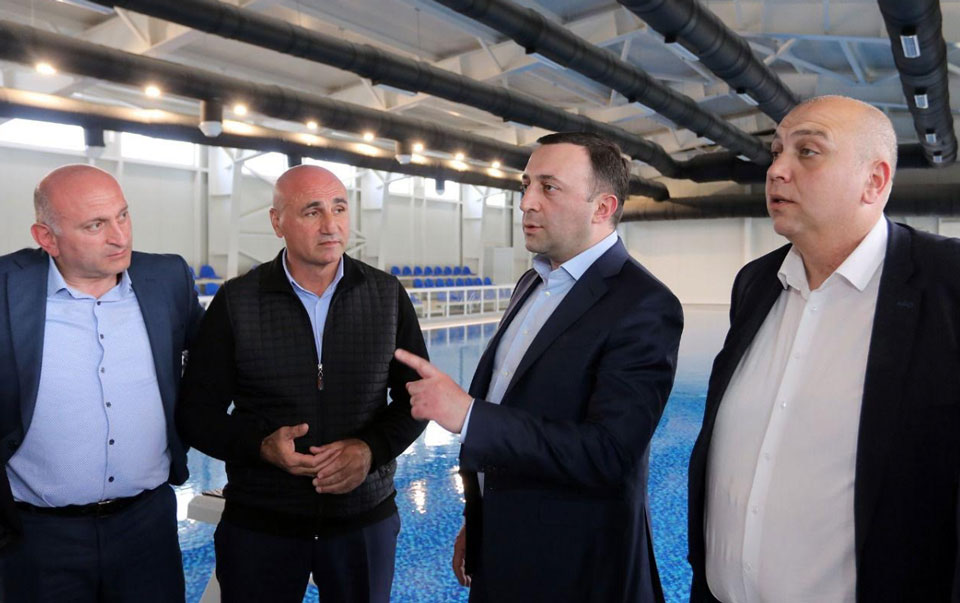 PM inspects new swimming pool in Kareli
Prime Minister Irakli Garibashvili visited a new swimming pool in Kareli town of the Shida Kartli region.
Zaza Guliashvili, Mayor of Kareli briefed the PM about the completed and pending works.
As the Prime Minister noted, significant steps are made nationwide for the development and advancement of the sports infrastructure by the Government of Georgia to serve as a key incentive to promote healthy lifestyle.
As Zaza Guliashvili noted, the swimming pool will be operational from June. There will be two pools within the building and a gym for sports activities.
Project is budgeted at 5.6 MLN GEL and is funded from the local budget. Saba Construction LLC is a vendor under the project delivering the construction works at the site.