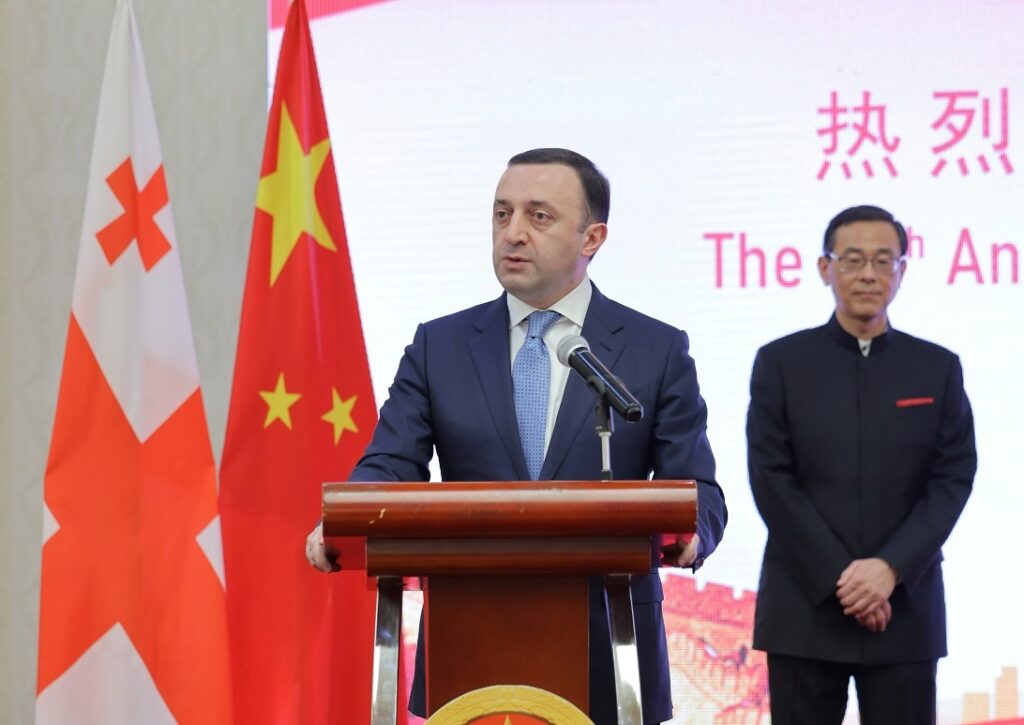 PM: Georgia historically positioned as a natural bridge between Europe and Asia
"Importantly, Georgia historically has been positioned as a natural bridge between Europe and Asia and an integral part of the ancient Silk Road. Today, our strategic location enables us to contribute to the revival of the Silk Road under the Belt and Road Initiative (BRI) through the Middle Corridor," said Georgian Prime Minister Irakli Garibashvili at the Official Reception marking the 74th Anniversary of the People's Republic of China.
As Irakli Garibashvili noted, Georgia – boasting its distinct history – unique traditions, and progressive aspirations, acknowledges a strong bond with China.
"In this context, I am pleased to highlight our already well-established and fruitful cooperation, evident across various fields of mutual interest – from infrastructure and trade to education and tourism," he said.
According to the Prime Minister, the Free Trade Agreement (FTA) between Georgia and China, which came into force in January 2018, has played a pivotal role in fostering greater trade between our nations; China has consistently ranked among Georgia's top 3 trading partners.
The PM went on to say that Georgia-China cooperation at the governmental level is booming, with various ministries, agencies, and regions actively engaged in collaborative efforts. "This multifaceted cooperation undoubtedly demonstrates our dedication to achieving common goals," he stated.
"We welcome active cooperation with China in the fields of culture and education. In this light, it is extremely delightful to observe the growing enthusiasm among the Georgian population for the Chinese language and culture, establishing a basis for fostering meaningful people-to-people exchanges.
"It is with this understanding, that we have recently issued a decree to introduce visa-free travel for Chinese citizens. This decision reflects our unwavering commitment to strengthening the amicable bonds between our peoples. We hope this initiative will facilitate greater cultural exchange and tourism flows between our countries.
"Dear Friends, I am confident that our strategic partnership will continue to flourish, bringing prosperity and mutual benefits to our great nations" concluded the Prime Minister of Georgia.