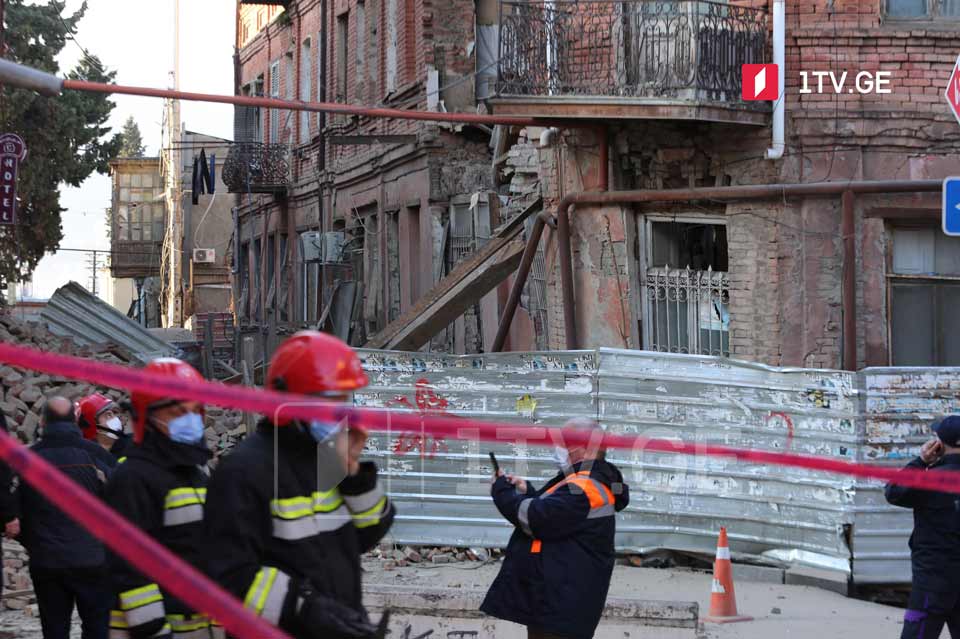 Part of old house collapses in Tbilisi
One part of a 3-storey old residential building collapsed at Chekhov Street in Avlabari district of Tbilisi. Nobody was injured in the incident.
A gas pipe was damaged in the ruins. Approximately 400 families are not provided natural gas. Tbilisi Energy Company promised to restore the gas supply by the end of today.
Isani Governor Nikoloz Elisashvili arrived at the scene. He said that the nearby territory was kept closed by the Patrol Police and citizens were prohibited to move for the last several days.