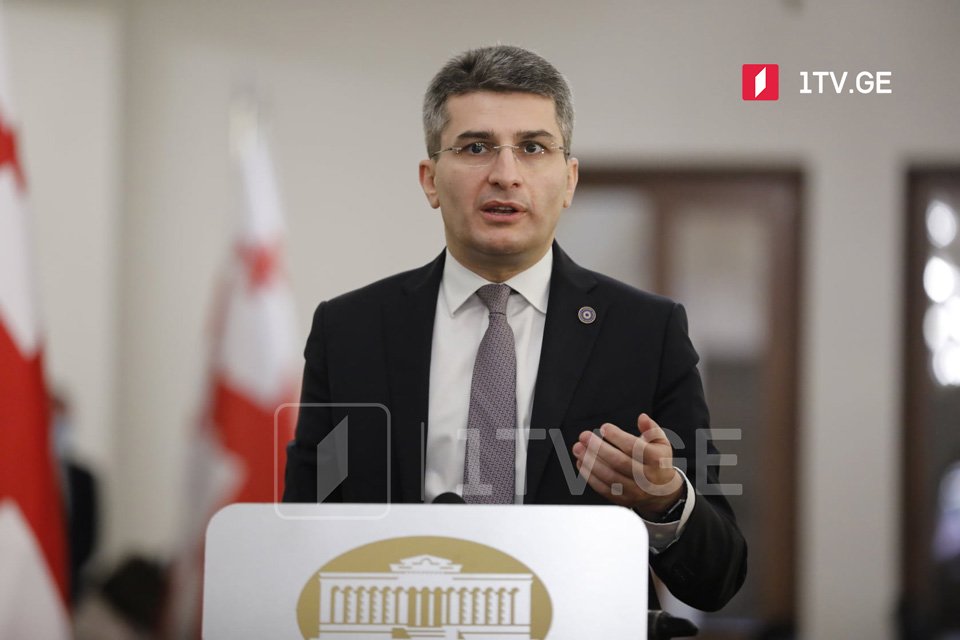 Parliamentary majority MPs ready to visit Ukraine after trip details nailed, GD Executive Secretary says
Georgian parliamentary majority members will be ready to visit Ukraine after the trip details are determined, Georgian Dream Executive Secretary Mamuka Mdinaradze said Monday.
MP Mdinaradze's remark came after the Verkhovna Rada Speaker Ruslan Stefanchuk invited Georgian officials to visit the sites of atrocities by Russian troops.
GD Executive Secretary pledged that the visit could take place any time "when the issue is agreed in protocol". He also echoed Stefanchuk's statement scolding the Georgian Parliament Speaker Shalva Papuashvili over his refusal to visit Bucha.
Ruslan Stefanchuk said "the only thing that makes me feel unspeakably confused is the question: Is it appropriate to call "inappropriate" an invitation to come to a friendly country and see its plight, share its grief, and express words of support?" He believes "a friend should do this without an invitation."
Shalva Papuashvili rebuffed to visit Ukraine on April 8, dubbing Stefanchuk's invitation improper. He continued: "I wish particular Ukrainian officials fully comprehended the firm support that the Georgian people and government provide to Ukraine and its people. This support and the partnership between our countries do not deserve an attempt by high-ranking officials of the Ukrainian government to differentiate between the Georgian people and government, the demand to open a second military front in Georgia, unjustified diplomatic démarches, unfounded accusations of smuggling, or blaming Georgia in taking advantage of Ukrainians' hardship, as it was conveyed in my colleague's previous address. The official invitation appears improper while these issues remain unclarified."
MP Mdinaradze claims the Georgian government has not received an answer to any of the issues mentioned in Papuashvili's response to the invitation.