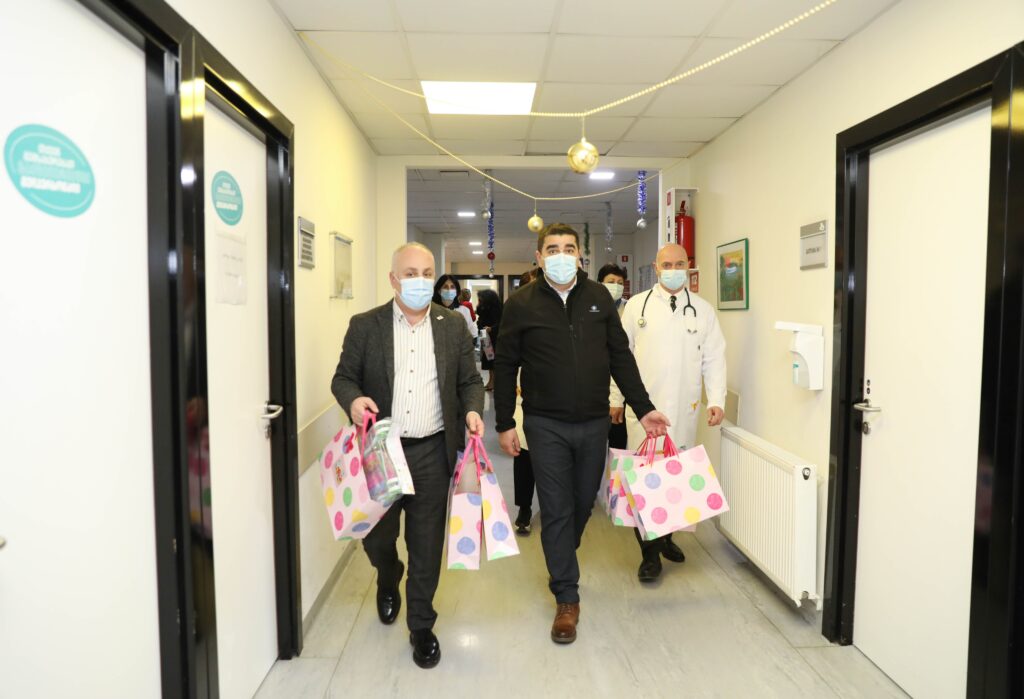 Parliament Speaker visits Iashvili Children's Clinic
Parliament Speaker Shalva Papuashvili visited patients with leukaemia and oncology diseases at the Iashvili Children's Clinic.
Papuashvili congratulated the children on the New Year and gave them gifts. The Chairman of the parliamentary Health and Social Affairs Committee accompanied the Parliament Speaker.
"We are working to increase the financing of the oncology-haematology program for children and improve their needs. It is our duty to support these patients and protect their health," Khundadze said.
Thirty children of different ages undergo treatment at Iashvili Children's Clinic.