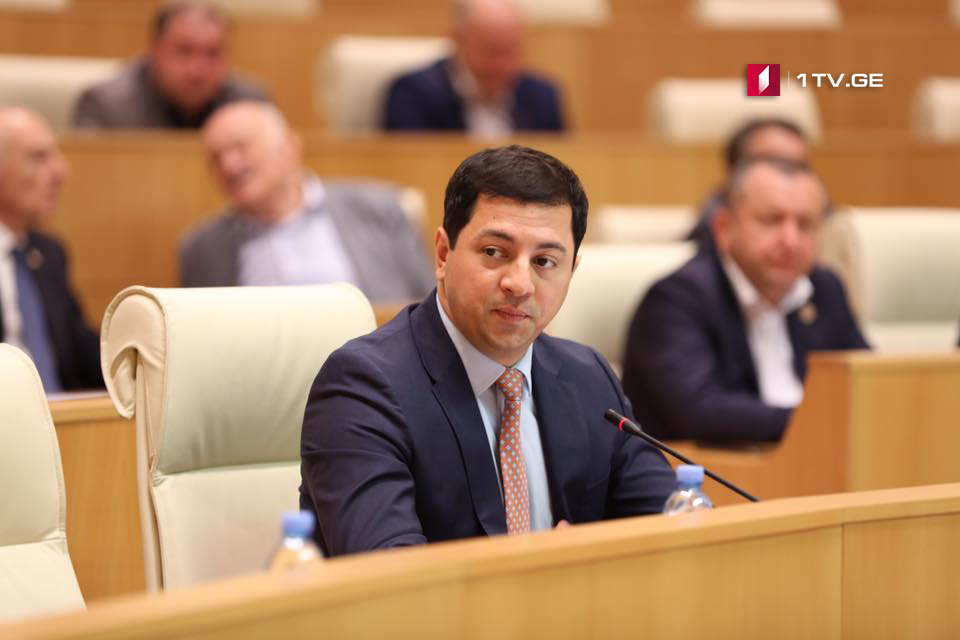 Parliament Speaker says political actors to put emotions, ultimatums aside for future cooperation
Georgian Parliament Speaker Archil Talakvadze believes political actors should put their emotions and ultimatums aside and agree on the fair basis for future political cooperation.
Talakvadze said MPs offered opposition to engage in the Election Inquiry Commission equally.
"The opposition wants to take equal responsibility in the commission work. We offered the same thing where the opposition and the majority would lead the process equally. Therefore, I think there is room for dialogue, but dialogue also requires an agreement on fair terms," Talakvadze said.
Parliament Speaker once again stressed the importance of the opposition's involvement in the parliamentary process.
"This is one of the fundamental conditions for de-escalation that could put the processes back to a normal political agenda," Talakvadze said.
"I want to address the parliament boycott by the opposition. The Atlantic Council organized an interesting discussion yesterday, where our partners, including Georgian participants from the opposition, said the boycott was a mistake. We always say that democracy requires partaking, and refusing that is a step against democratic principles," Talakvadze added.