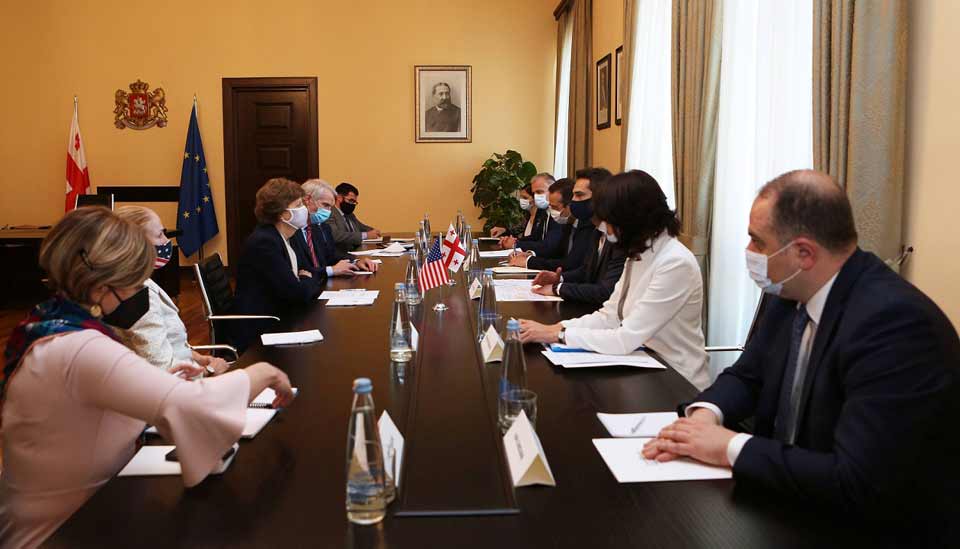 Parliament Speaker meets US Senators 
Georgian Parliament Speaker Kakha Kuchava has met with U.S. Senators Jeanne Shaheen (D-N.H.), a senior member of the Senate Foreign Relations Committee, and Senator Rob Portman (R-OH) today.
The strategic partnership and achievements between Georgia and the United States, the importance of the multiparty parliament, electoral and judicial reform and amnesty bill were in focus, the parliament's press service reported.
It was noted that Georgia's European and Euro-Atlantic integration is a key priority of the country's foreign and security policy, the press service noted.
Parliament Speaker informed the US Senators on the bulk of human rights violations in Russia-occupied territories of Georgia and underscored the US support for a peaceful resolution of the conflict.
The senators reaffirmed the bipartisan support of the US Congress for Georgia's sovereignty and territorial integrity within its internationally recognized borders, the press service added.