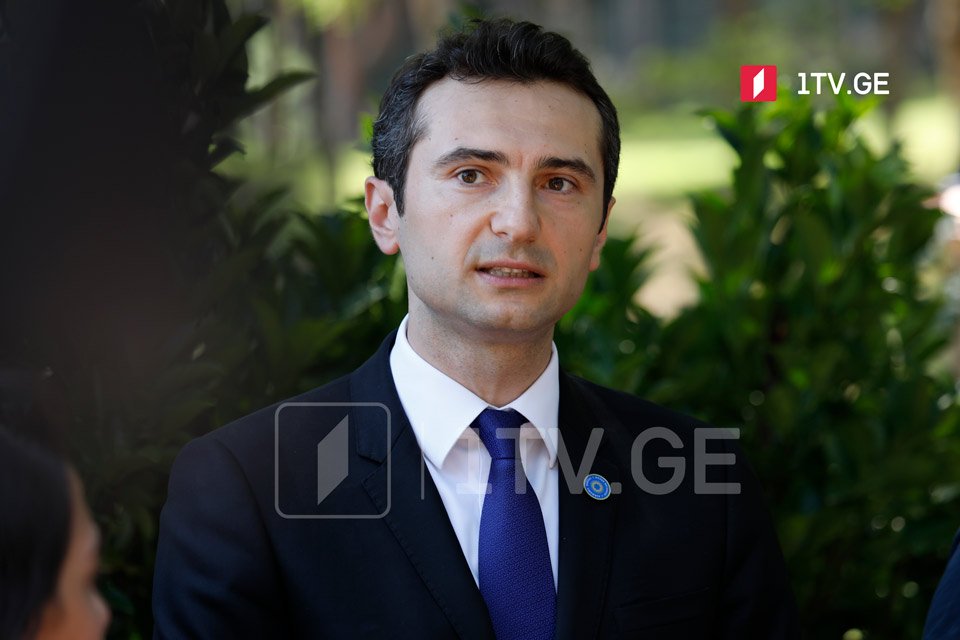 Parliament Speaker: Law enforcers to ensure peaceful holding of UNM rally
Georgian Parliament Speaker Kakha Kuchava is confident the law enforcers will ensure peaceful holding of the United National Movement (UNM) protest rally scheduled for today at Freedom Square in Tbilisi.
Kuchava ruled out any provocation or violent scenario on the part of the ruling Georgian Dream (GD) party. Kuchava found it difficult to comment on the ex-president's arrival purpose or the allegedly planned disorder since he had no such information.
Kuchava underlined high public interest towards the health state of ex-president Saakashvili. "Relevant institutions, be it a penitentiary facility or health ministry, should care about the health of prisoners and Saakashvili among them," Kuchava noted.
Parliament Speaker stressed he wishes the Day of Svetitskhovloba could become the starting point for unity and national reconciliation. "The elections will end, and we will all resume work. I can say that you will see many interesting initiatives in the parliament," Kuchava underlined.