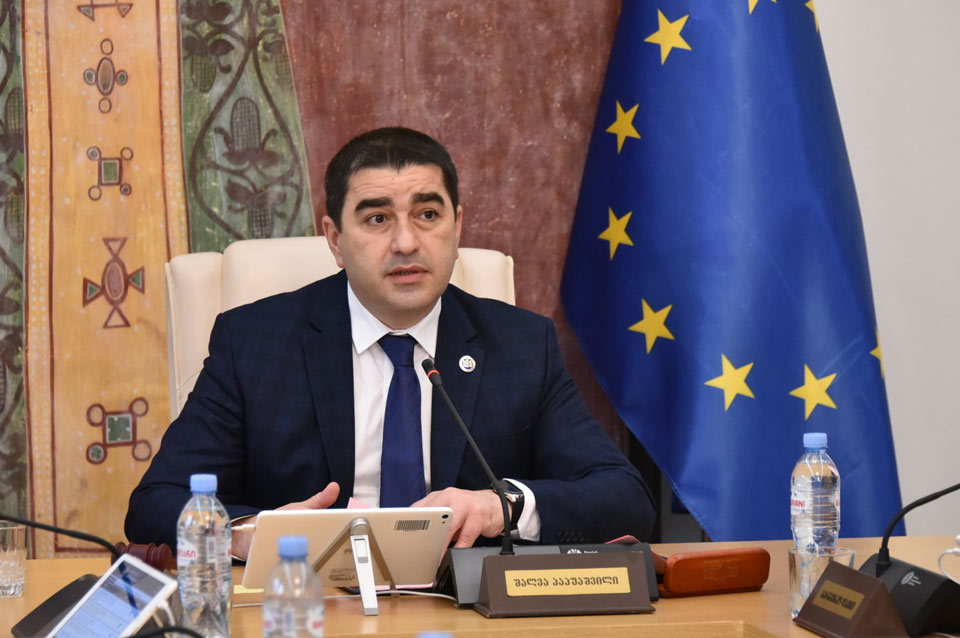 Parliament Speaker accuses colleagues from UNM of being involved in a hybrid war
Georgian Parliament Speaker Shalva Papuashvili said part of the colleagues from the United National Movement (UNM) party were involved in a hybrid war against Georgian state institutions.
The Speaker remarked that the UNM party members spread disinformation to cause confusion in the society and reduce trust toward governmental agencies.
Shalva Papuashvili stressed that speculations on opening Russian schools and making changes to the law on citizenship were a "sheer lie."
"There is no unity. Therefore, consolidation could be a better term in support of state institutions to preserve peace and stand firm on European integration path," Papuashvili said.