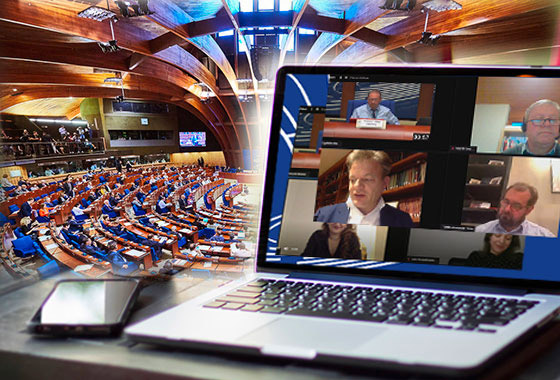 PACE spring session opens today
The spring session of the Parliamentary Assembly of the Council of Europe (PACE) will kick off on April 19-22 in a hybrid format.
The President of the European Parliament, David Sassoli, the President of the Republic of Moldova, Maia Sandu, and the Secretary-General of the organization, Marija Pejčinović Burić, will also address PACE.
Topics on the agenda include a debate on the arrest and detention of Alexei Navalny, the functioning of democratic institutions in Turkey, as well as for current affairs debates on Covid passports or certificates: protection of fundamental rights and legal implications, and the Russian threat to the pursuit of peace in Europe.