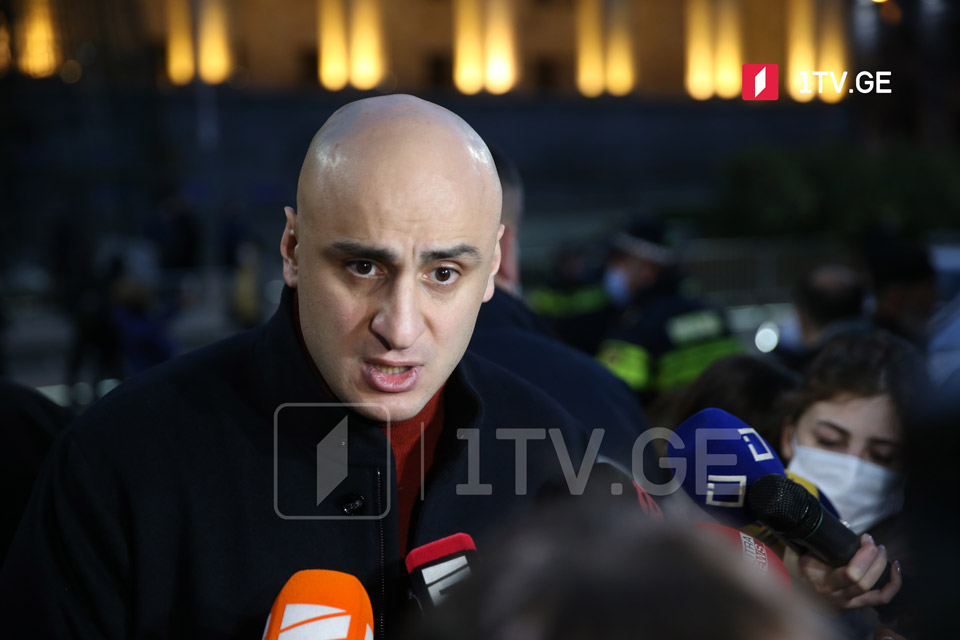 Opposition should unite around early, fully proportional elections, UNM Chair says
Chairman of the opposition United National Movement (UNM) party, Nika Melia believes that the opposition should unite around the demand for early and fully proportional elections. He said change is the only way out of the current crisis.
According to Nika Melia, the Georgian society will soon realize that resolution of collective problems is possible only with unity.
"Early election is the objective of not only one part or entire opposition. This is the only way to take out the country from a swamp and to change the unbearable present into a welfare future. Trust me nothing will stand on a path of changes," Melia claimed.
The UNM Chair further said that nobody should have an illusion that Mikheil Saakashvili, the person who transformed the country into a state together with his friends and society, would remain in captivity of the oligarch for a long time.
"Saakashvili's imprisonment will end and this country will have a road forward to development," Nika Melia said during the live-chain rally held in connection with the 18th anniversary of the 2003 Rose Revolution.
Ex-president Mikheil Saakashvili was arrested on October 1. He is undergoing post-hunger strike recovery at Gori Military Hospital.