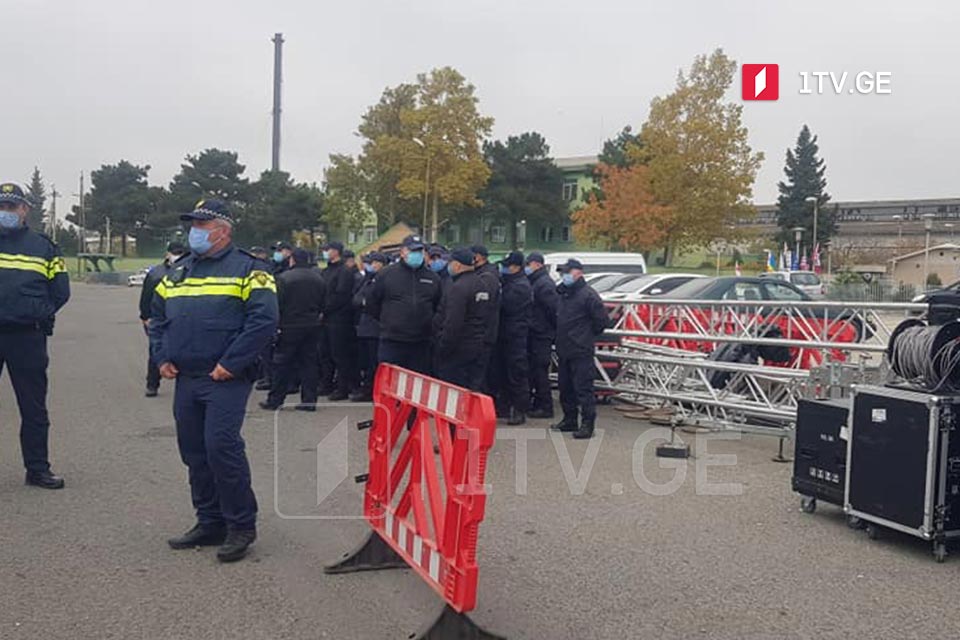 Opposition rally organizers to clash with police at N12 Rustavi Prison
Organizers of the rally planned for today at the N12 Rustavi Prison clashed with the police after they did not allow them to install a stage on the territory.
Head of the Kvemo Kartli Police Department explained that the police offered the Rustavi-Gardabani road as an alternative place to the rally organizers due to security reasons.
UNM members Davit Kirkitadze and Levan Khabeishvili arrived to diffuse the tension. They agreed on the police proposal.
The opposition plans to organize a protest rally at N12 Rustavi Prison on Saturday in solidarity to the jailed hunger striker ex-president Mikheil Saakashvili.
Law enforcers arrested Mikheil Saakashvili in the Georgian capital of Tbilisi on October 1. He has been on a hunger strike since the very first day of his arrest.