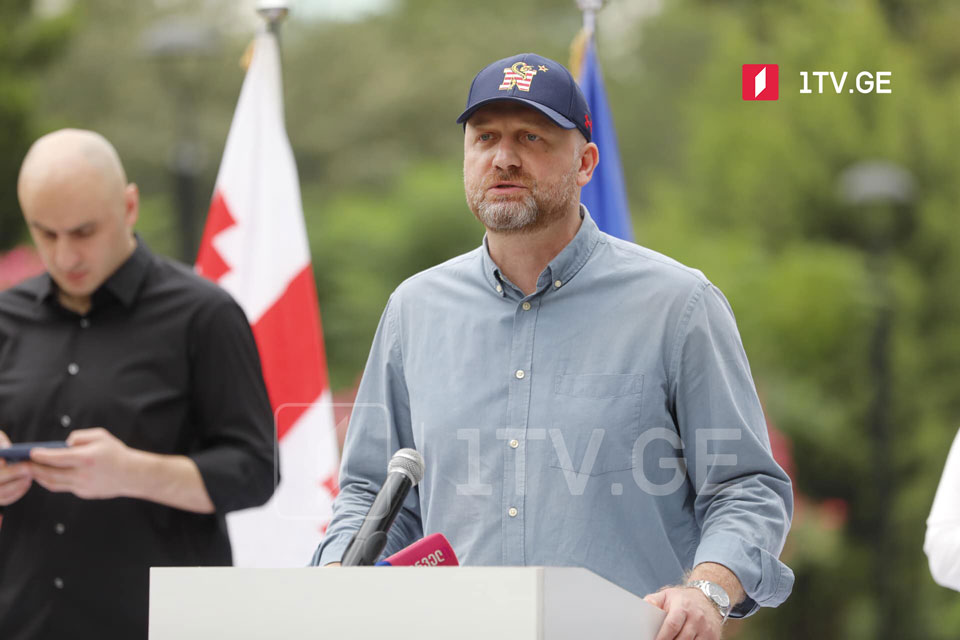 Opposition MPs quit Parliament
The opposition MPs queued up renouncing their mandates following the election runoffs on Saturday.
Following Lelo leader Mamuka Khazaradze, who quit last night, Girchi-More Freedom leader Zurab Japaridze and United National Movement member Ana Tsitlidze today relinquished their mandates.
In a Facebook post, UNM's Tsitlidze said she followed jailed former president's urge. "When ex-President has been jailed, and elections have been stolen, sitting in Parliament has no point. I can fight without a mandate," she stated.
Girchi-More Freedom's press service said Japaridze would inform the public of his decision shortly.
Law and Justice leader Tako Charkviani claimed the mandate had no sense since the moment "we whirled to the rigged Parliament."
Before making a decision, Strategy Agmashenebeli member Paata Manjgaladze said he needs to know "the end-point to follow." He thinks there is "moral pressure" on those who do not leave the Parliament. Manjgaladze added that more consultation on this issue between the opposition would be good.
Earlier today, Mikheil Saakashvili praised Lelo leader Mamuka Khazaradze for quitting the Parliament, advising his fellows to do so as "the Parliament lost its function as a government platform."