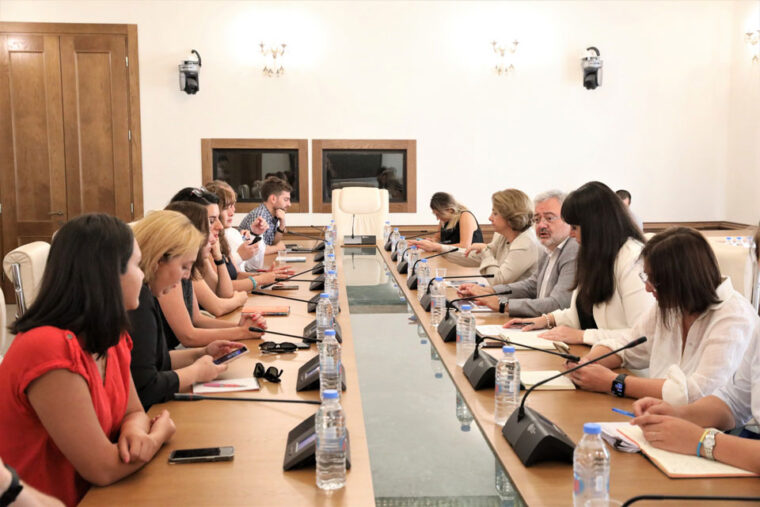 Opposition MPs meet civil sector
Members of the opposition faction National Movement, Lelo and Reforms Group, s well as independent deputies, met with the representatives of the non-governmental organizations to discuss the European Commission-proposed 12-point priorities.
The parties presented their vision and talked about the legislative initiatives that are necessary for the implementation of the recommendations.
"It is necessary to consolidate the forces of whole Georgia to complete this most important stage. We have identified topics where we might support a political product created with the participation of the ruling team. We are ready to discuss government-designed projects. We are inclined to reach a consensus because Europe expects consolidated and agreed positions from us", said the member of Lelo, Davit Usupashvili.