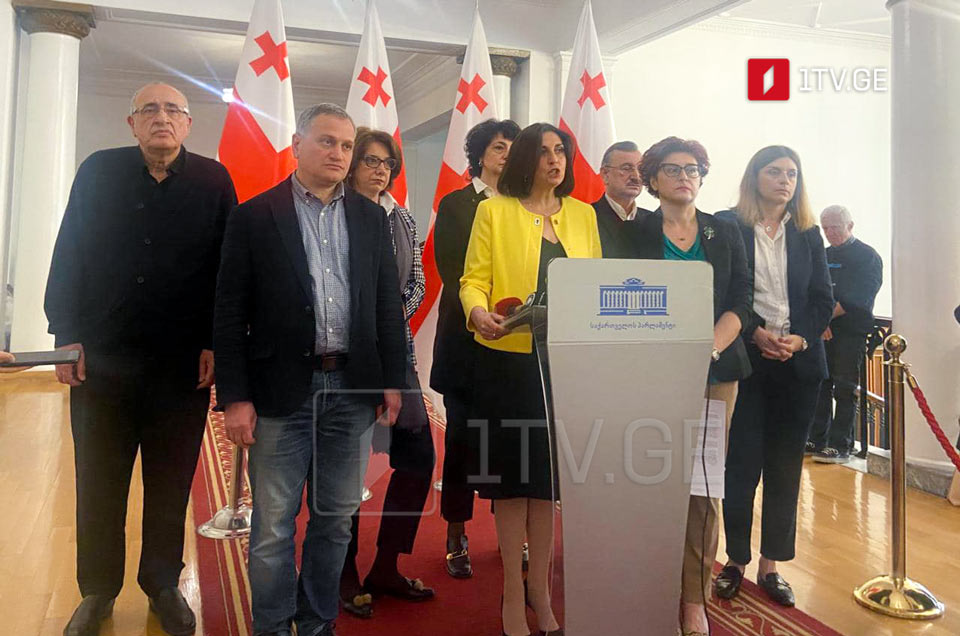 Opposition calls for establishing parliamentary facts-finding commission
Opposition lawmakers call for setting up a legislative fact-finding commission to investigate corruption and other illegal actions in the court system, following the US sanctions on justices.
On Monday, forty-six MPs officially requested President Salome Zourabichvili to convene an extraordinary session.
"The fact-finding commission should investigate the presence of an influential group in the judicial system, which illegally interferes in the administration of justice and the selection and promotion of judges, alleged facts of illegal influence on judges, corruption and nepotism," MPs state in their appeal.
According to the regulations, forming an investigative commission requires the support of 50 legislators.
On 5 April, the US State Department sanctioned four judges: Mikheil Chinchaladze, Levan Murusidze, Irakli Shengelia, and Valerian Tsertsvadze, for their involvement in corruption.