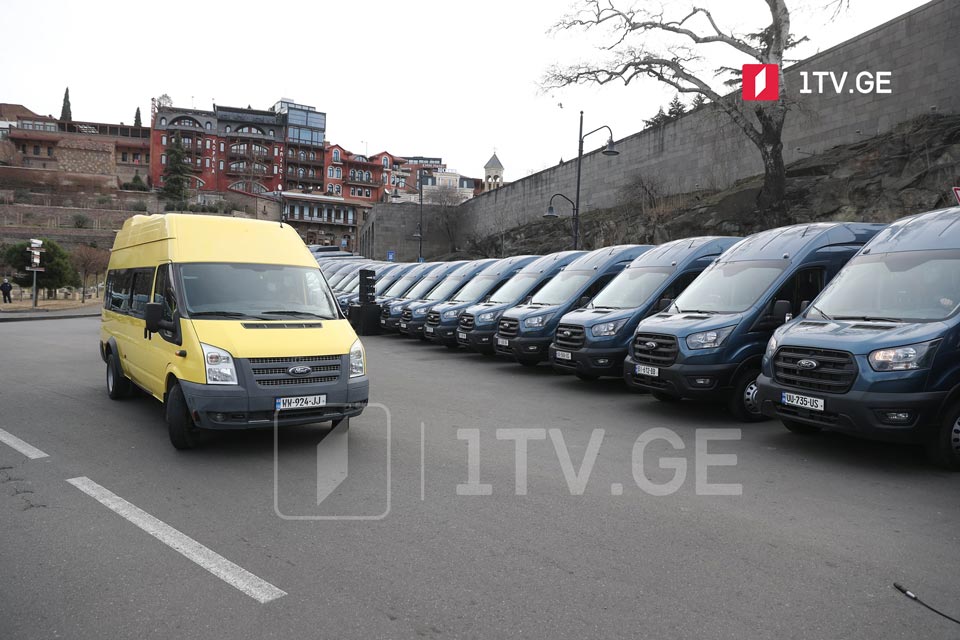 One thousand new minibuses to move in Tbilisi
One thousand new minibuses will move about Tbilisi from February 1. They will replace old yellow minibuses.
A total of 465 vehicles are en-route in Tbilisi. Other 535 will be also distributed. Among 76 routes, 53 will be replaced and 23 new ones will be added to the transport network.
Tbilisi Mayor Kakha Kaladze said the Tbilisi City Hall met the promise given to citizens about the introduction of new municipal minibuses.
"New, well-organized, European-type minibuses, which will make transportation comfortable, are going to serve Georgian capital from today," Kakha Kaladze said.