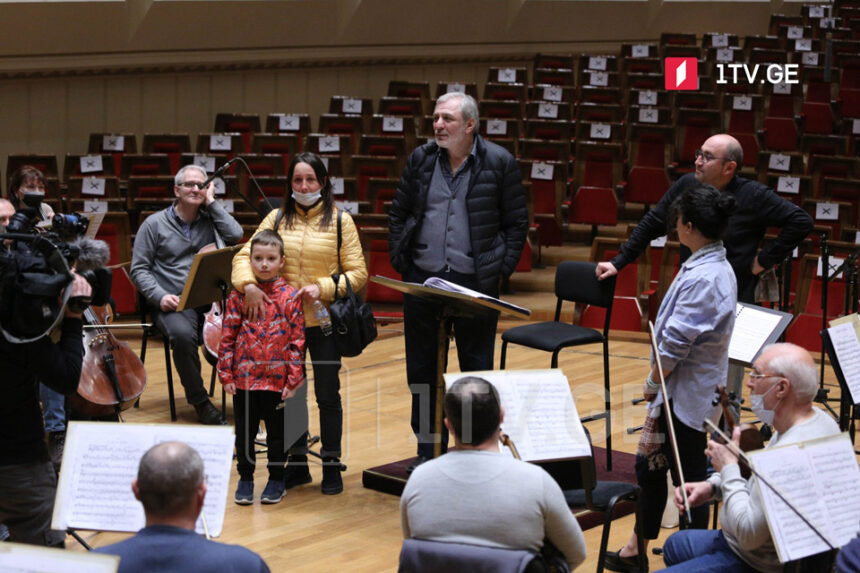 Oboist from Mariupol joins Tbilisi Symphonic Orchestra
An oboist from Mariupol joined the Tbilisi Symphonic Orchestra. Mariana Aleksus will play with the orchestra until military hostilities end in Ukraine.
Conductor Vakhtang Kakhidze introduced the musician and her 6-year-old child to the orchestra members. Kakhidze said that the Georgian Culture Ministry initiated to accept a musician from Ukraine.
Mariana Aleksus expressed her gratitude. She said that her friends helped her to arrive in Tbilisi. "The help of musicians and especially Georgians is so nice. Thanks to everybody for support," she said.