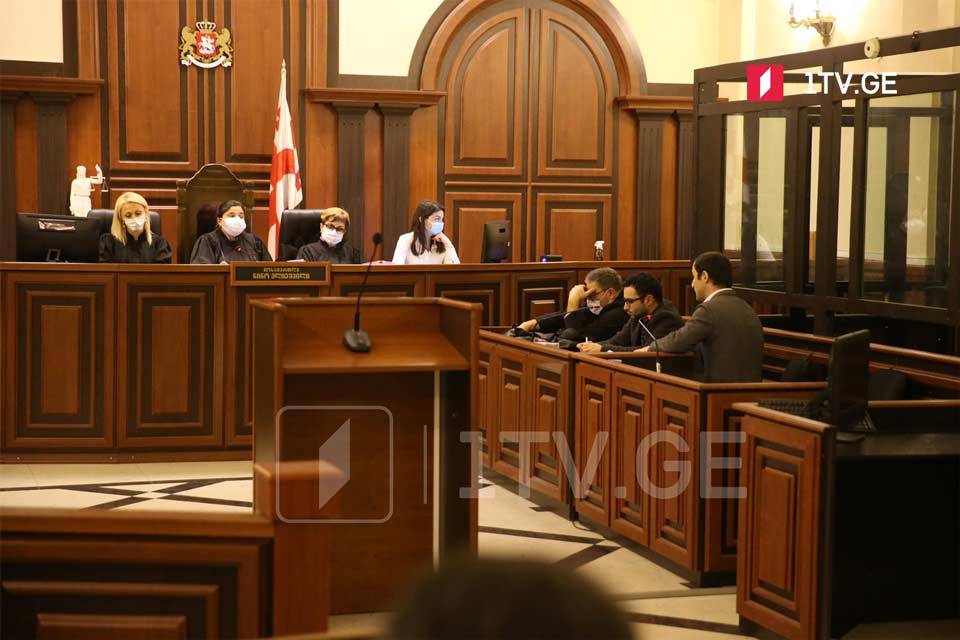 November 7 episode trial to resume on November 29
Tbilisi City Court will continue to try into ex-president Mikheil Saakashvili on November 7 episode on November 29 at 11 am.
Today, the court has cancelled the detention measure against Saakashvili regarding the said case. The recent trial has been held amid tension, as one of the defendants, Gigi Ugulava, has been dismissed while Saakashvili's lawyers left the courtroom in protest.
Beka Basilaia requested an adjournment as well as Nika Gvaramia and Dimitri Sadzaglishvili to attend the trial. However, the judge said their presence "does not apply to the continuity principle."
Gigi Ugulava has been outed from the courtroom after insulting the judge. While demanding Saakashvili's attendance at the trial, he addressed the judge: "Of course, the court can convict without attendance. You are now spitting on the Constitution."
Basilaia also made a plea for Saakashvili's attendance at today's trial, claiming Penitencialy Service "breached" the procedures as "the ex-president's position regarding the case is unknown. Moreover, they did not notify Saakashvili of the court request to attend."
Earlier today, Special Penitentiary Service explained they could not take the ex-president to the courtroom due to possible destructive actions that may develop there. It further said Saakashvili's transfer to the courtroom poses an additional risk to his health as he has halted a substantial part of his treatment.
Following the developments at today's trial, the prosecutor Jarji Tsiklauri has filed a motion to involve Georgia's ex-president Mikheil Saakashvili in the trial from prison or remotely.
Law enforcers arrested Mikheil Saakashvili in the Georgian capital of Tbilisi on October 1. He kicked off a hunger striker day after detention.
The ex-president is charged with several criminal offences. In 2018, he was sentenced to six years in prison in absentia for abuse of power.