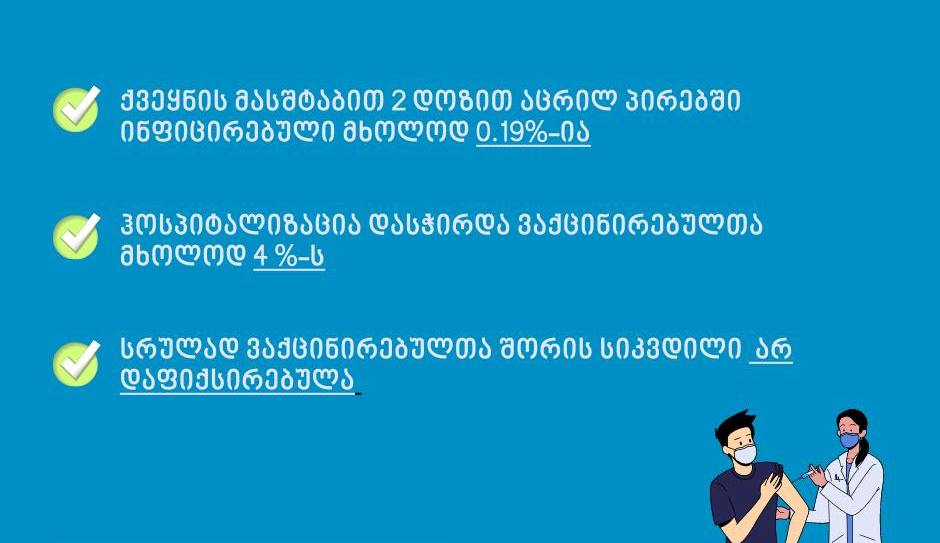 No fatalities among fully-jabbed people in Georgia, WHO study says
Vaccination reduces the risk of infection, severe complications of the disease, and death, confirmed by the results of a study conducted by the World Health Organization (WHO) in Georgia, said Georgia's National Center for Disease Control and Public Health (NCDC) on Friday.
Based on the study results, the share of infected people in fully jabbed individuals across the country is only 0.19%.
"Vaccinated people who contracted the virus were asymptomatic or experienced mild symptoms. Only 4% of whom were hospitalized. No fatalities reported among fully jabbed people," NCDC stated.
Jab booking in Georgia is available at booking.moh.gov.ge or call 1522 or 144-3.