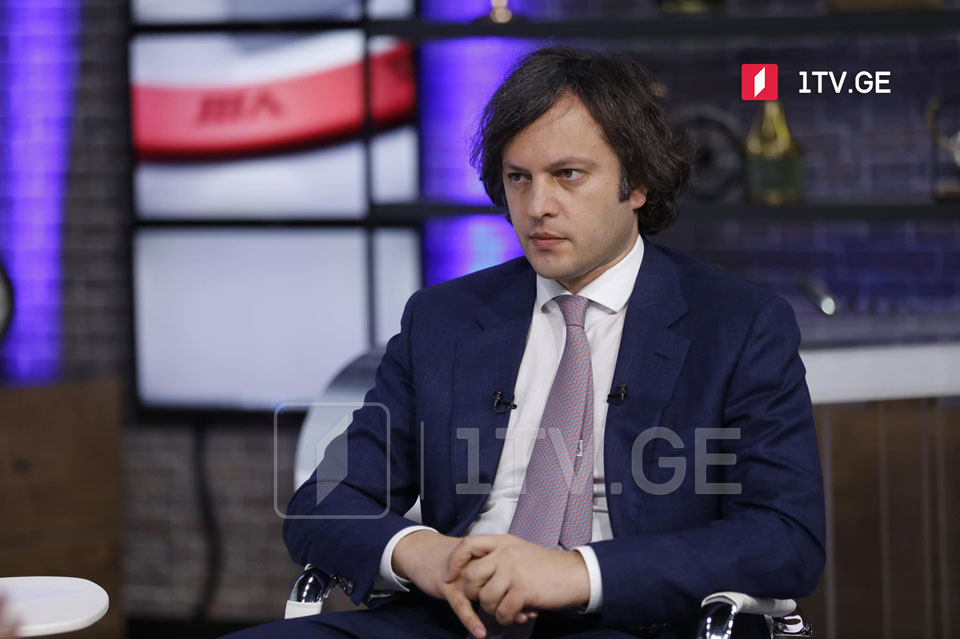 No bases for GD's 12-point plan correction, GD Chair Kobakhidze says 
The ruling Georgian Dream party Chair, Irakli Kobakhidze, sees "no objective grounds" to edit the GD's 12-point plan for Georgia to get the EU candidate status in December.
In an interview with GPB's Tavisupali Khedva [Free Vision] program, Kobakhidze said the government's "subjective and objective goal" is for the country to get the candidate status in December.
However, he claims the linked "radical opposition" and NGOs long for different scenarios, "Georgia to be declined the status in December and trigger unrest to return to power. All this is sadly bounded to the war."
"This war will be fatal for our country, and we cannot allow that, neither upheaval nor war," he asserted.