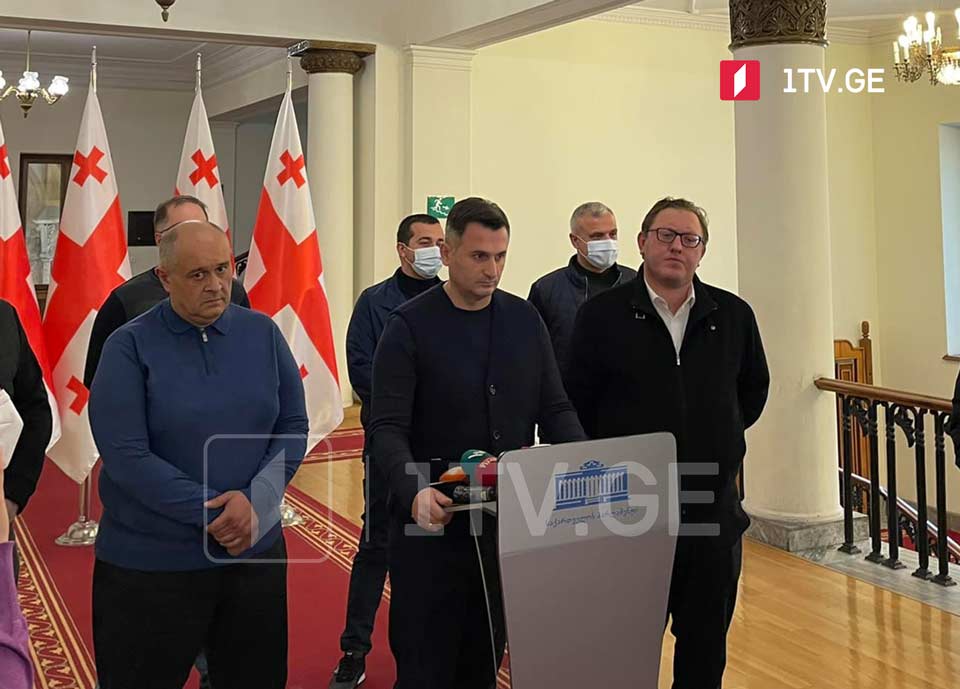 Nine opposition MPs kick off hunger strike over Mikheil Saakashvili 
Nine lawmakers from the United National Movement parliamentary bloc Akaki Minashvili, Temur Janashia, Bachuki Kardava, Nika Machutadze, Levan Bezhashvili, Giorgi Godabrelidze, Abdula Ismailov, Davit Kirkitadze, and Sulkhan Sibashvili has kicked off a hunger strike demanding the transfer of ex-President Mikheil Saakashvili to a civil clinic from the Gldani prison hospital.
"Jailed ex-President is into 45th day of his hunger strike with no adequate medical services, and our colleague Elene Khoshtaria is also on hunger strike. Therefore, we decided to start a hunger strike until Mikheil Saakashvili is transferred to a multi-profile civil clinic," Davit Kirkitadze said.
Saakashvili earlier said he would quit hunger strike if treated in a multi-profile civil clinic.
Droa leader Elene Khoshtaria is on hunger strike with the same demand since November 3.