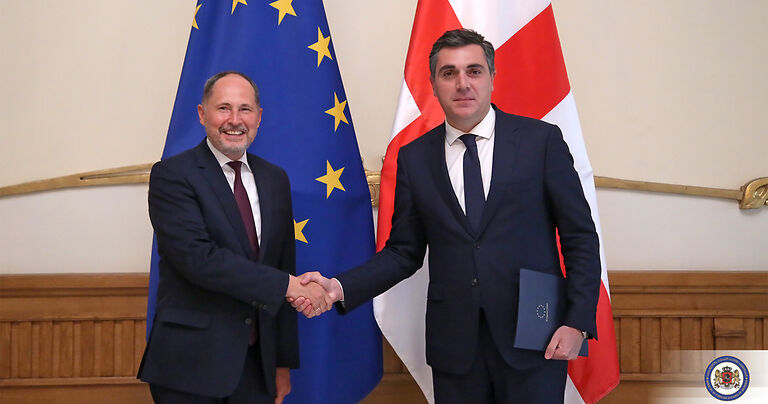 New EU Ambassador presents credentials to Georgian FM
New Head of the EU Delegation to Georgia, Pawel Herczynski, presented his credentials to the Georgian Minister of Foreign Affairs, Ilia Darchiashvili on September 2.
The two met after the ceremony to discuss the cooperation between Georgia and the European Union, as well as the issue of Georgia being granted a European perspective in June.
Darchiashvili and Ambassador Herczynski discussed the agenda for the Georgia-EU Association Council scheduled for September 6 in Brussels, as well as the progress being made on EC's 12 priorities.
The ambassador once again stressed the unwavering support of the European Union to Georgia's sovereignty and territorial integrity during the discussion of the current situation in the occupied regions and the EU's role in ensuring regional stability.