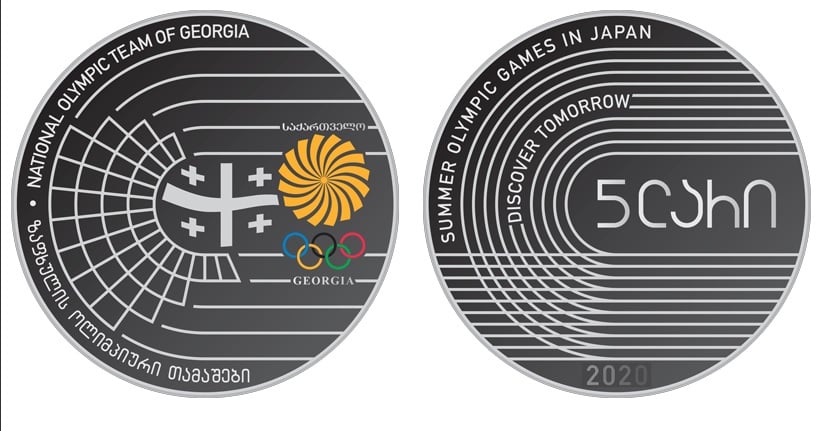 NBG to issue new collection coin
The National Bank of Georgia (NBG) issued a five Georgian Lari silver coin devoted to the 2020 Summer Olympic Games.
Iva Janezashvili won an open competition to select the coin design. The Royal Treasury in the Netherlands produced 1500 coins to circulate. Its price makes 80 GEL. Sales will begin from April 1 online and at the NBG Money Museum for five days.
The 2020 Summer Olympic Games in Tokyo, Japan, have been postponed due to the global Covid-19 pandemic. The International Olympic Committee decided to hold the event this summer.