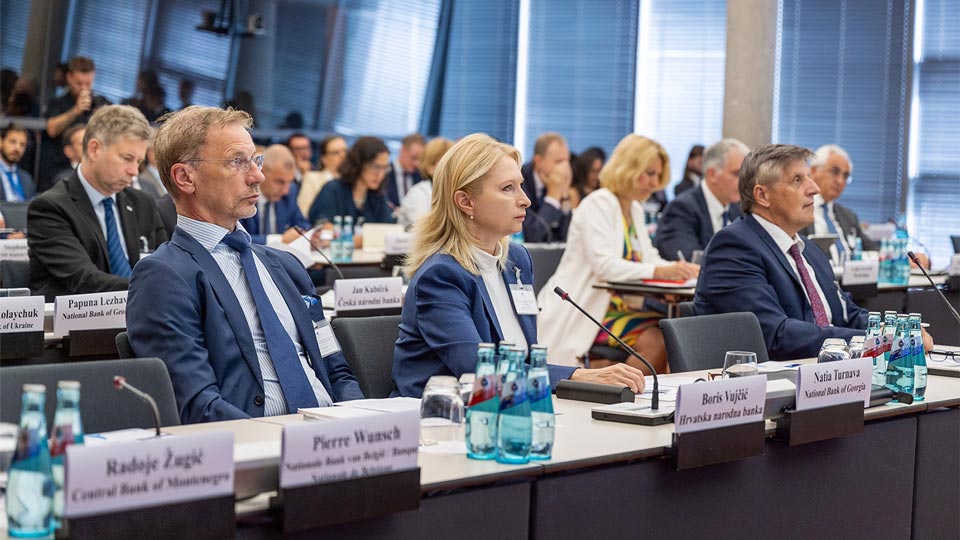 NBG Acting President takes part in ECB conference
Acting President of the National Bank of Georgia (NBG), Natia Turnava and vice-president Papuna Lezhava participated in the 9th conference of the European Central Bank (ECB) on central, eastern and south-eastern European (CESEE) countries.
The conference titled Changing geopolitical landscape – economic implications for central, eastern and south-eastern Europe, aimed to discuss economic and financial issues in the region.
Natia Turnava spoke about the significance of Georgia's aspiration to join the Single Euro Payments Area (SEPA).
"We attach great importance to this initiative, as we believe it will bring tangible results to financial service users. For this purpose, Georgia accelerated the legislative procedures and made it compatible with the EU legislation," she said.