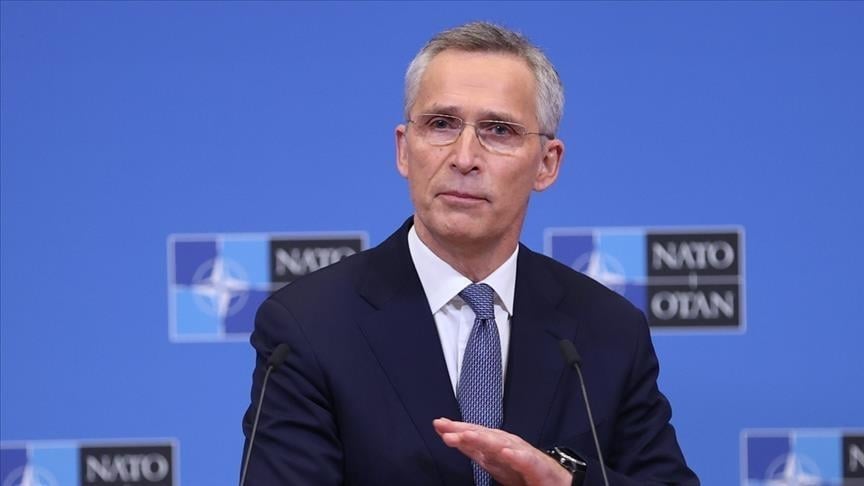 NATO's Stoltenberg says support for Georgia to be key message from NATO Summit
NATO Secretary General Jens Stoltenberg Monday said, "for Georgia, we could increase our support by building on a the Substantial NATO-Georgia Package (SNGP)."
In his pre-Summit press conference, NATO Chief expects "allies would state clearly that Russia poses a direct threat to our security, to our values, to the rules-based international order."
"Then on support for Georgia, I think that if there's any lesson learned from the invasion of Ukraine, a close and highly valid partner of NATO for many years, is the importance of providing support now, early, that support sooner is better than support later. Therefore, I'm glad that the NATO allies provided support to Ukraine, training, assistance in many different ways since 2014, but if anything, we should do more and we should also do more for other allies, which are vulnerable for Russian coercion, Russian attempts to meddle in their domestic, political affairs," he went on.
NATO Sec Gen expects NATO leaders will agree to step up political and practical support to partners at risk from Russian interference. "We will help them build their capabilities and strengthen their resilience."
"For Georgia, we could increase our support by building on a substantial NATO-Georgia package, including in areas, such as situation awareness, secure communications, resilience, and cyber. We also have the NATO training centre outside Tbilisi. We can step up the efforts there, and we can support Georgia in developing its own cyber capabilities and provide additional personnel to the NATO liaison office in Georgia. So support for Georgia and other allies that are vulnerable to Russian interference will be a key message from the NATO Summit," he asserted.
The NATO Summit is slated for Madrid, Spain, on 28-30 June 2022. Georgian Prime Minister Irakli Garibashvili will also partake in the Summit.
Join me LIVE as I preview two days of #NATO Summit in Madrid 🇪🇸 later this week

📍NATO HQ, Brussels#NATOSummit https://t.co/ds1Vm4dVDg

— Jens Stoltenberg (@jensstoltenberg) June 27, 2022