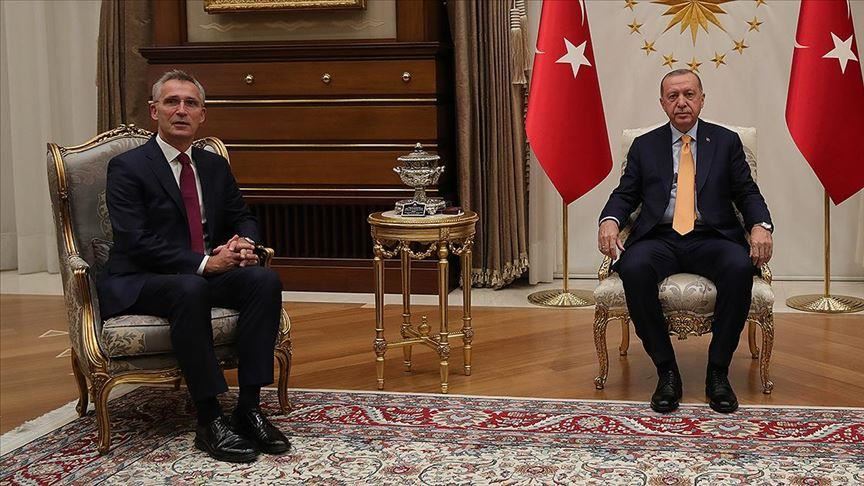 NATO Secretary General visiting Ankara
NATO Secretary-General Jens Stoltenberg met with President of Turkey Recep Tayyip Erdoǧan within the framework of his two-day visit to Turkey and Greece.
The sides talked about the security situation in the region, NATO's support for Turkey, and the establishment of a military de-confliction mechanism with Greece.
The Secretary-General praised Turkey's contributions to NATO missions, including in Afghanistan, Iraq and Kosovo, and its support to other Allies and partners during the pandemic.
Stoltenberg also highlighted NATO's strong commitment to Turkey's security by augmenting its air defence against missile attacks from Syria, and by increasing the Alliance's air and naval presence.
The discussions also addressed the situation in Libya and Syria, the continued violence in and around Nagorno-Karabakh, and Turkey's acquisition of the S-400 system.
NATO Chief also met with Turkish Foreign Minister Mevlüt Çavuşoğlu, and Defence Minister Hulusi Akar, as reported by https://www.nato.int.