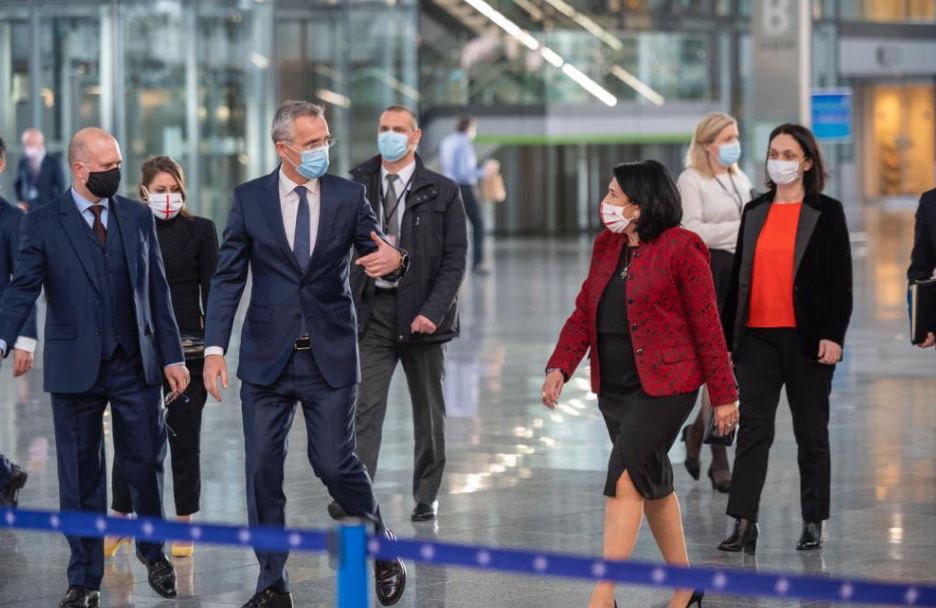 NATO Secretary-General: Reform to be key task for Georgia on its path to NATO membership
"What Georgia can do, is to continue to implement reforms. We need strong democratic institutions. We need to make sure that we have capable security institutions," NATO Secretary-General Jens Stoltenberg responded to the Georgian Public Broadcaster's question on what does NATO expect Georgia to do on the NATO membership path.
Jens Stoltenberg emphasized the need for civilian control over both the military and the intelligence services. He added NATO and Georgia work together on all these issues and reform is the key effort, the key task for Georgia, as it moves towards NATO membership.
Stoltenberg added that the new US administration has a strong support role of the transatlantic bond, and "Georgia is part of that transatlantic bond".
NATO Secretary-General underlined that despite the global pandemic, the Alliance and Georgia continue to strengthen the political and practical cooperation.
On the issue of membership of Georgia into NATO, Stoltenberg said: "We have strengthened our substantial package, so we can also further strengthen our practical cooperation. We have the NATO liaison office in Tbilisi. We have a joint training and emulation center. With the enhanced package, we are focusing on different things but, including the implementation of secure communications projects, continued support to the joint training and emulation center, and more NATO-Georgia exercises in 2022. On top of that, we will also further strengthen what we do in the maritime domain, and NATO has provided some support to your Coast Guard. We're now looking into how we can further strengthen that cooperation".
NATO Secretary-General added the substantial political dialogue between the Alliance and Georgia continued over the last year.