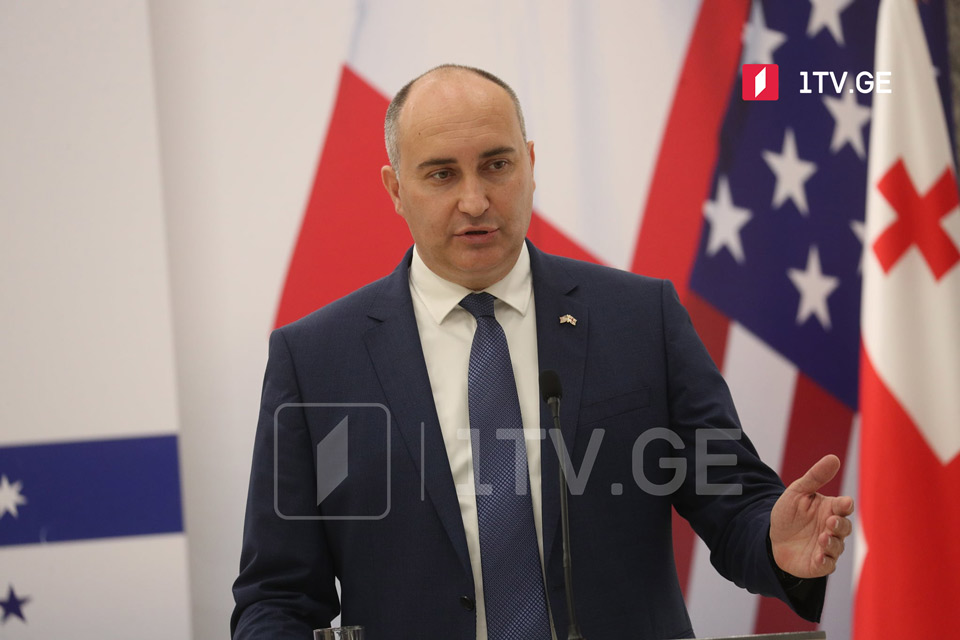 NATO acknowledges challenges Georgia and Ukraine face, Defense Minister says
"NATO Defense Ministers unequivocally understand the common challenges that Georgia and Ukraine are currently facing, and pledge support in reaching the country's goal, which is the choice of the Georgian people," said Georgian Defense Minister Juansher Burchuladze.
According to Burchuladze, the Russia-Ukraine war is the main topic of the NATO Defense Ministerial, and the world acknowledges that escalation of the conflict may lead to a catastrophe.
Defense Minister claimed that no one questions the Georgian government's policy that serves the country's choice "to become a part of the civilized world."
Georgian Defense Minister Juansher Burchuladze partakes in the extraordinary meeting of NATO Defense Ministers in Brussels, Belgium.