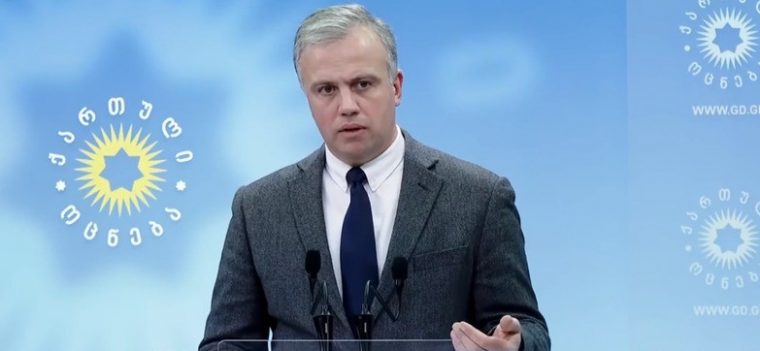 MP Khelashvili: Not only gov't but opposition to be constructive to make progress
"Not only the government but the opposition should also be constructive to make headway," MP Giorgi Khelashvili declared on Thursday.
MP said the ruling team has a common position regarding the current events, and the opposition's statements after the meeting with European Council President Charles Michel were embarrassing.
"They misinterpreted the public as well as an international society. The truth was that Charles Michel called on the Georgian opposition to be more constructive and told us to make some progress in two weeks," Khelashvili said.
According to the MP, the opposition should mull over its actions.
"The events after the negotiations outside the parliament were similar to the January 6 Capitol riot. Picketing and attacking the parliament is not only a Georgian phenomenon. The opposition should think about own actions," MP stressed.
Giorgi Khelashvili also assessed Lithuanian MP Zygimantas Pavilionis's statement that Georgia never learned the lesson to stand together towards strategic goals.
Khelashvili believes the Lithuanian MP failed in his diplomatic mission, but this failure will not damage Georgian-Lithuanian relations.
MP thinks Pavilionis did not aim to ease the political crisis in Georgia.
"We have a friendly 30-year-old relationship with Lithuania. Today we are moving together towards democratization," Khelashvili added.