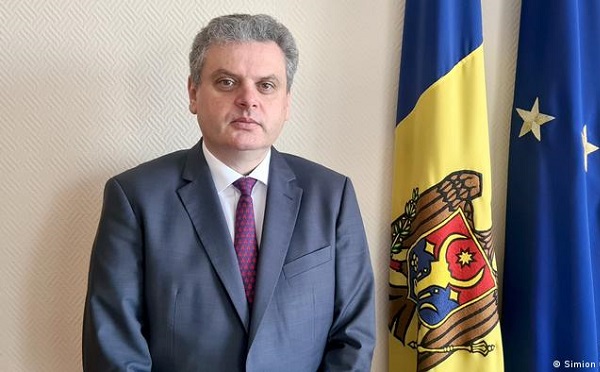 Moldovan Deputy PM for Reintegration hopes for new bilateral cooperation era in Georgia-Moldova reintegration process
Moldovan Deputy Prime Minister for Reintegration, Oleg Serebrian, on Monday met with Georgian State Minister of Reconciliation and Civil Equality, Tea Akhvlediani.
In his remark, Serebrian said "unfortunately, both Moldova and Georgia have this problem of separatism with Abkhazia and Tskhinvali region in Georgia and Transnistria region in Republic of Moldova."
"They have similar genesis in the last years of the Soviet Union. They are supported by the same county, by the Russian Federation. I mean the separatists movement in our two countries," the Moldovan official went on.
Serebrian stressed the need to "coordinate somehow our actions in the reintegration of our countries and also, the integration process of our countries into the EU."
He also hoped that his visit to Georgia "this is the start of a new period of our bilateral cooperation in the reintegration process of our countries."
"Its a very turbulent period around the Black Sea because of the unprovoked aggression of Russian Federation in Ukraine and geopolitical landscape around the Black Sea changed a lot, so, also, the policy of settlement of these conflicts both in Moldova and Georgia changed," he asserted.
Serebrian is on a two-day working visit to Georgia at the invitation of Akhvlediani. As part of his visit, Moldovan official will meet with Georgian Prime Minister, Economy Minister, Parliament Speaker, the Minister of IDPs from the Occupied Territories, Labor, Health and Social Protection, the NGOs, and experts. He will visit Tskhinvali Region/South Ossetia occupation line.