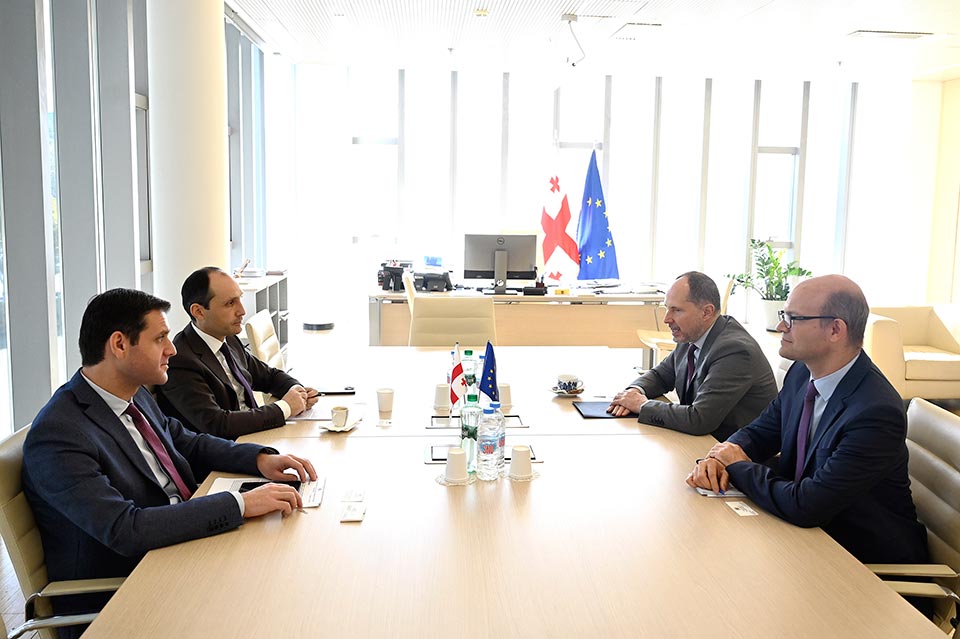 Minister of Economy meets EU Ambassador
Vice Prime Minister and the Minister of Economy and Sustainable Development, Levan Davitashvili, met EU Ambassador to Georgia, Pawel Herczynski.
The discussion focused on the positive dynamics of Georgia-EU relations, the implementation of the Association Agreement, and the strengthening of trade-economic links with EU member states. The Minister and Ambassador emphasized regional initiatives and collaboration in the transportation and logistics sectors.
Levan Davitashvili highlighted Georgia's active participation in the construction of the Trans-Caspian International Transport Route (Middle Corridor). Georgia wants to engage more closely with the Trans-European Transport Network (TEN-T).
The Minister also welcomed the EU's involvement and assistance in implementing the Black Sea Fiber-Optic Cable System, which would boost Georgia's integration and cooperation with EU member states.