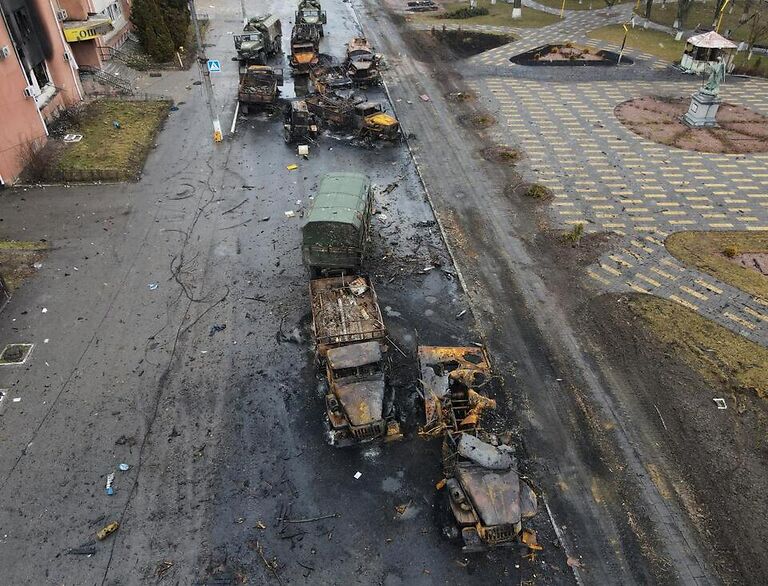 Military resources of enemy in Ukraine running out, there will be logistical collapse further, Ukrainian Defense Minister says
Ukraine's Defense Minister Oleksiy Reznikov reported about loses of Russian army on Facebook. He said that the enemy's military resources in Ukraine are running out and predicts that there will be a logistical collapse in the future.
"9 days 4 hours 2 minutes. Ukraine defends the world. The tenth day of resistance to Russian terrorists. The tenth day of courage of the Armed Forces, guards, border guards, rescuers, fighters of other power structures of all Ukrainians who heroically hold the defense. Thanks to all our people, the Kremlin's plans for two days to conquer the Ukrainians, capture large cities, remove the leadership of the state and annex Ukraine to Russia failed," Reznikov wrote on Facebook.
The minister agreed that the enemy had advanced in certain areas, but said that the occupier controlled only a small area.
Reznikov added that given the slowdown in the offensive and the resistance of the Ukrainians, Russia is changing tactics.
"Today, the Ukrainian sky is the most vulnerable. The aggressor is comprehensively and actively using its air and missile potential. All types of aircraft are bombing cities, towns and civilian infrastructure, including critically important and dangerous such as nuclear and hydroelectric power stations. The "Great" army has shown a genuine inside – a cowardly terrorist who is only capable of attacking the civilian population – children, women, unarmed civilians," the minister said.