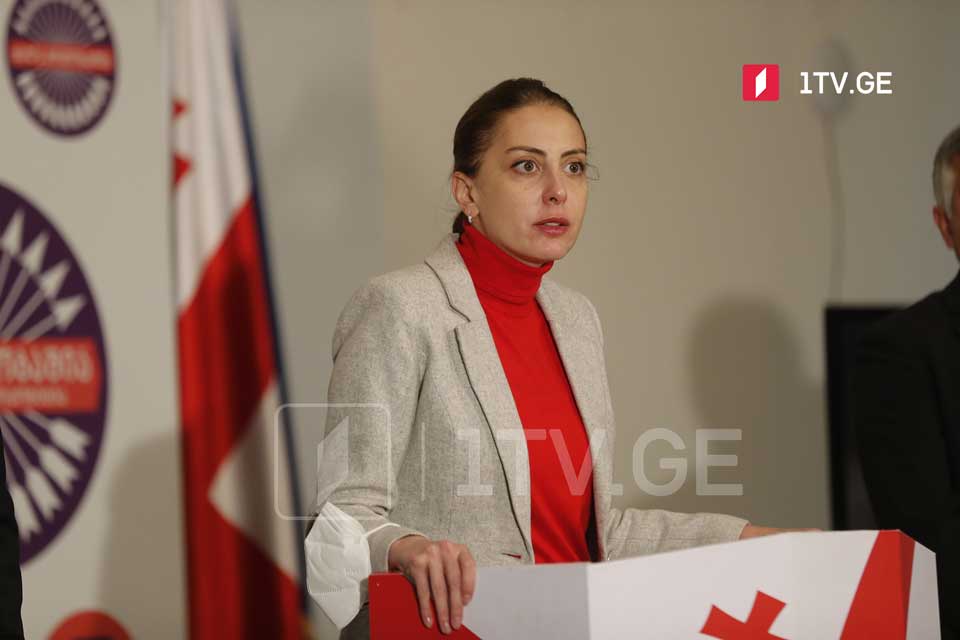 Mikheil Saakashvili to review economic plan with UNM's Roman Gotsiridze, Dekanoidze says
Georgia's jailed ex-president Mikheil Saakashvili is working on the economic plan despite being physically weak, said a member of the United National Movement (UNM), Khatia Dekanoidze, on Wednesday.
She said, "the opposition should elaborate the plan to show the public what the country needs for the future."
"Roman Gotsiridze [UNM member], a serious specialist in this area, will visit him [Saakashvili] today to likely review the details.
The country's economy is in a tough condition which worries everyone. It worries Mikheil Saakashvili. I think all kinds of work, including Mikheil Saakashvili's plan, is paramount," Dekanoidze said.