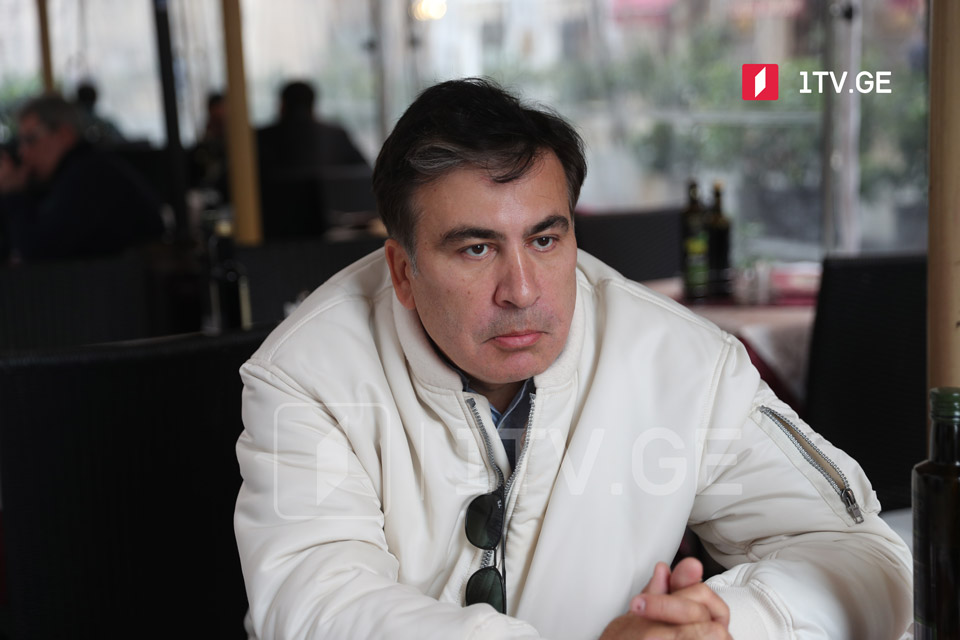 Mikheil Saakashvili dubs Penitentiary service footage 'disgraceful' 
Georgia's ex-president Mikheil Saakashvili echoed the Special Penitentiary Service that posted footage yesterday on social media of him on a hunger strike receiving food at Rustavi prison.
Saakashvili dubs the footage as "disgraceful" and "criminal," claiming he was receiving "necessary mineral and micronutrient supplements" prescribed by doctors.
After posting "utterly disgraceful and criminal footage," Saakashvili said, "everyone is convinced that I am really on a hunger strike, not in the best shape."
"Since Saturday, I do not take any supplements. My condition has been getting worse every day and probably things will develop even faster. Nevertheless, my faith, belief in victory and freedom, is unlimited," he stated.