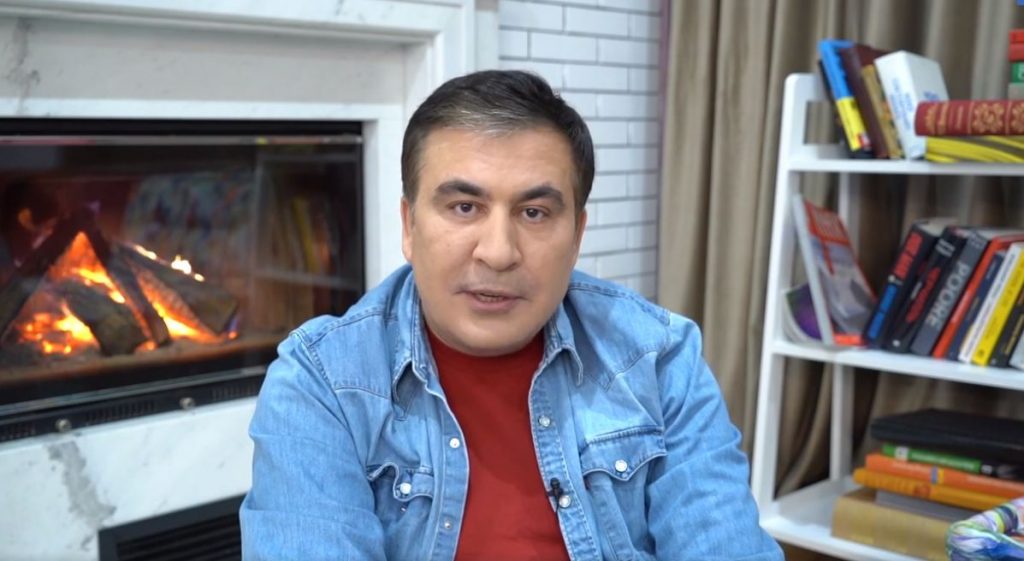 Mikheil Saakashvili addresses letter to Ukrainian President
Ex-president of Georgia and Head of the National Reforms Council of Ukraine Mikheil Saakashvili sent a
letter
to Ukrainian President Volodymyr Zelensky from Rustavi prison, where he is kept following the detention on October 1.
"Dear Vladimir Alexandrovich,
I am deeply touched by your statement, which is a response of the first-rate political leader to my illegal detention and imprisonment in Georgia based on the falsified charges that no one recognizes in the world except Russia. Georgia is the love of my life, but I adore Ukraine as well – my second homeland, where I have spent many years of my life, where I have family and friends, and I highly value being a citizen of Ukraine.
All my life, I will be proud of having the opportunity to modestly contribute to the current historical changes and reforms in Ukraine with your leadership. Since, in fact, I am a personal prisoner of Putin, I highly appreciate your fundamental stance to protect Ukraine, the entire region, and all prisoners of the empire," the ex-president wrote.
On October 3, Ukrainian President Volodymyr Zelensky pledged to raise the issue of Mikheil Saakashvili at all levels to return him to Ukraine.
Georgian law enforcers arrested the ex-president in Tbilisi on October 1 and sent him to Rustavi prison.