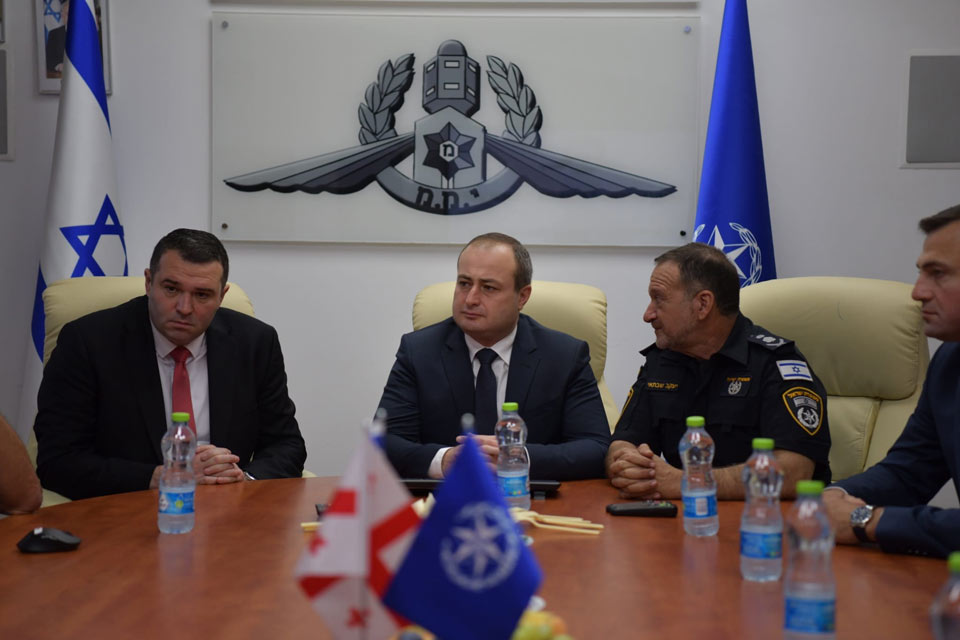 MIA delegation visits Israel
Shalva Bedoidze, the First Deputy Minister of Internal Affairs of Georgia, along with Deputy Minister of Internal Affairs Giorgi Butkhuzi and other agency heads, is on an official working visit to Israel at the invitation of the Israeli National Police Commissioner Yaakov Shabtai.
The delegation members will meet the heads of various units of the Israeli police, including the Tel Aviv Police, Israel National Counter-Terrorism Unit (YAMAM), Identification and Expertise Unit, Control and Management Center of the Old City of Jerusalem, Maritime Police, and the Border Police Training Institute.
The visit aims to acquaint the Georgian delegation with the specifics of Israeli police work and discuss further development of cooperation between the Ministry of Internal Affairs of Georgia and the National Police of Israel.