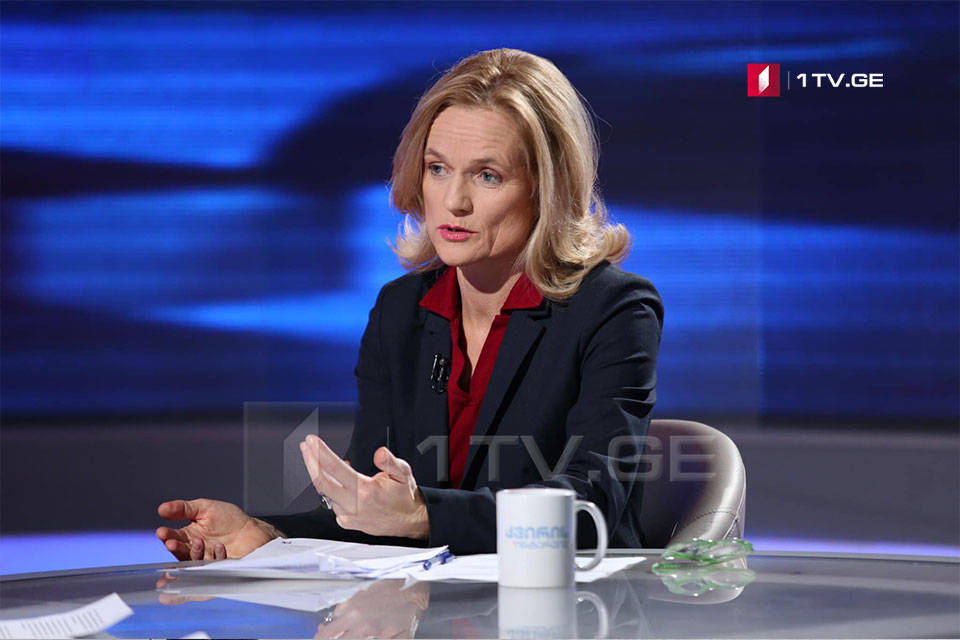 MEP Viola von Cramon: UNM to make it easy for GD to annul April 19 Agreement
Viola von Cramon, a member of the European Parliament said the opposition United National Movement (UNM) party made it easy for the ruling Georgian Dream (GD) party to annul the April 19 Agreement.
The MEP echoed the statement of Senator Jim Risch on the same issue.
"True. Unfortunately, the same is true for the biggest opposition party UNM who hasn't even started to sign the joint April 19th agreement. They made it easy for Georgian Dream to annul their signature. Even more true: The people of Georgia will suffer the most of the decisions," Viola von Cramon tweeted.
The ruling Georgian Dream (GD) party annulled the EU-brokered April 19 Agreement on July 28. The GD Chair Irakli Kobakhidze said the agreement completed its mission and exhausted itself 100 days after signing as the majority of the opposition politicians abstained from joining it.
European Council President Charles Michel mediated the April 19 Agreement among the Georgian parties to end the political crisis in Georgia.
True. Unfortunately, the same is true for the biggest opposition party #UNM who hasn't even started to sign the joint April 19th agreement. They made it easy for #GeorgianDream to annul their signature. Even more true: The people of #Georgia will suffer the most of the decisions. https://t.co/MVaNjGp5mx

— Viola von Cramon (@ViolavonCramon) July 29, 2021