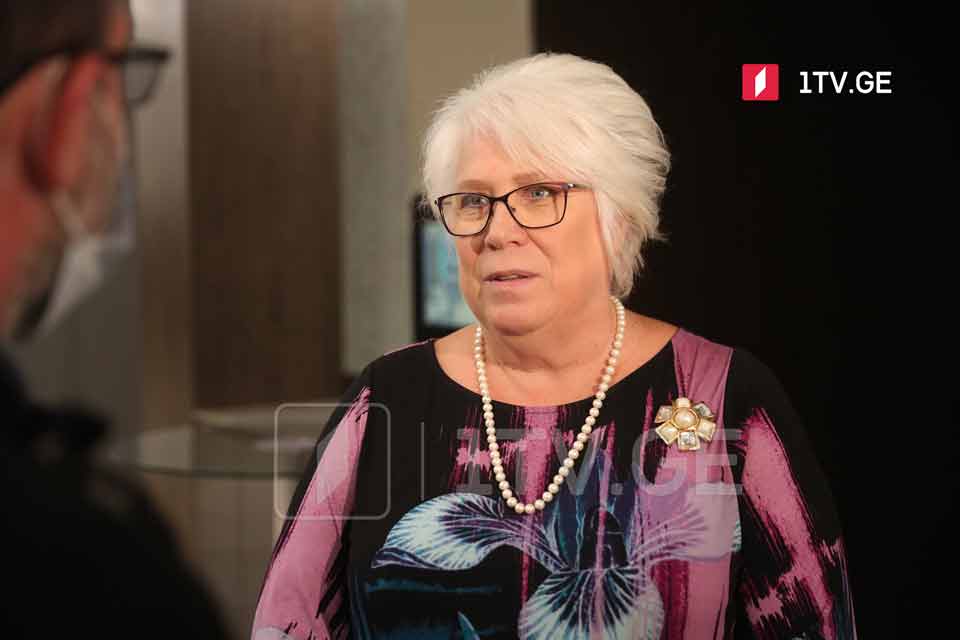 MEP Marina Kaljurand: Saakashvili should respect international observers' evaluations of election results
"Georgia does not need additional provocations and any additional polarization," MEP Marina Kaljurand told the Georgian Public Broadcaster (GPB) in a remark on ex-president Mikheil Saakashvili's plan to arrive in Georgia.
"I urged during the meeting with Saakashvili that we had a week ago to use all his political capital, all his political weight, to try to depolarize the political landscape and try to do whatever he can to make the elections fair and open. And, what is important, to respect the results of the elections after the elections are evaluated by the OSCE/ODIHR and other international observers," the MEP said.
Mikheil Saakashvili announced he would fly to Georgia on Election Day while the Georgian officials pledged to arrest him upon arrival.