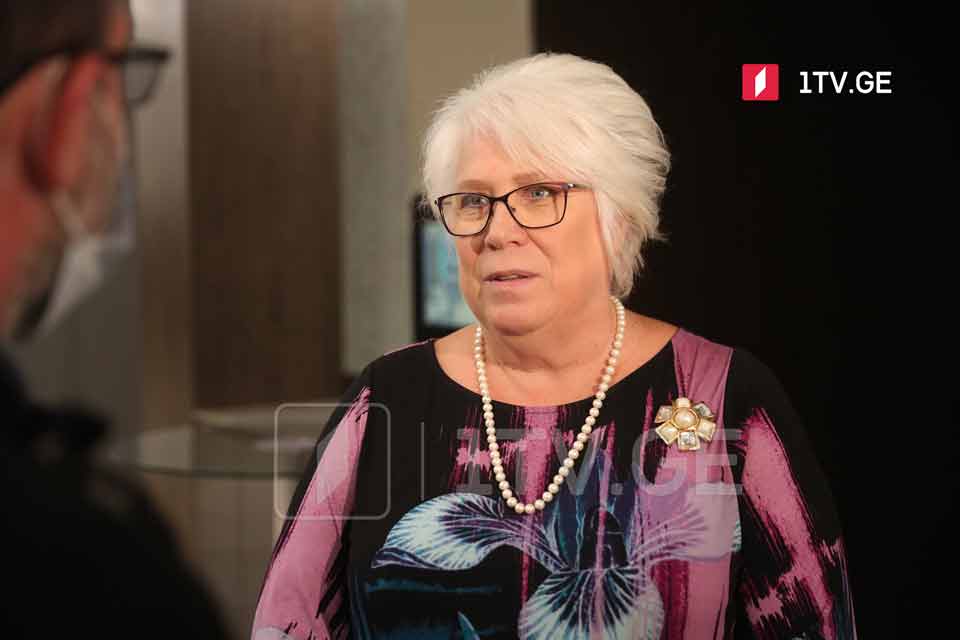 MEP Kaljurand says EU cannot solve Georgia's internal problems
"The EU cannot solve the problems in place of Georgia. The problems and the reforms, that Georgia is doing, are in your hands," European Parliament member Marina Kaljurand told media outlets in the Georgian Parliament on Wednesday.
Asked about the deoligarchization issue, mentioned in the European Council's 12 recommendations, MEP Kaljurand continued: "We can advise, we can provide the best practice, but we are not here to solve your internal problems."
"So, my question is to you, and I am looking towards you, and I expect that your society, but first of all, your politicians will solve the problem of deoligarchization like it was mentioned in the recommendations of the Commission," she stated.
Marina Kaljurand is visiting Georgian capital Tbilisi and holding meetings in the Parliament.