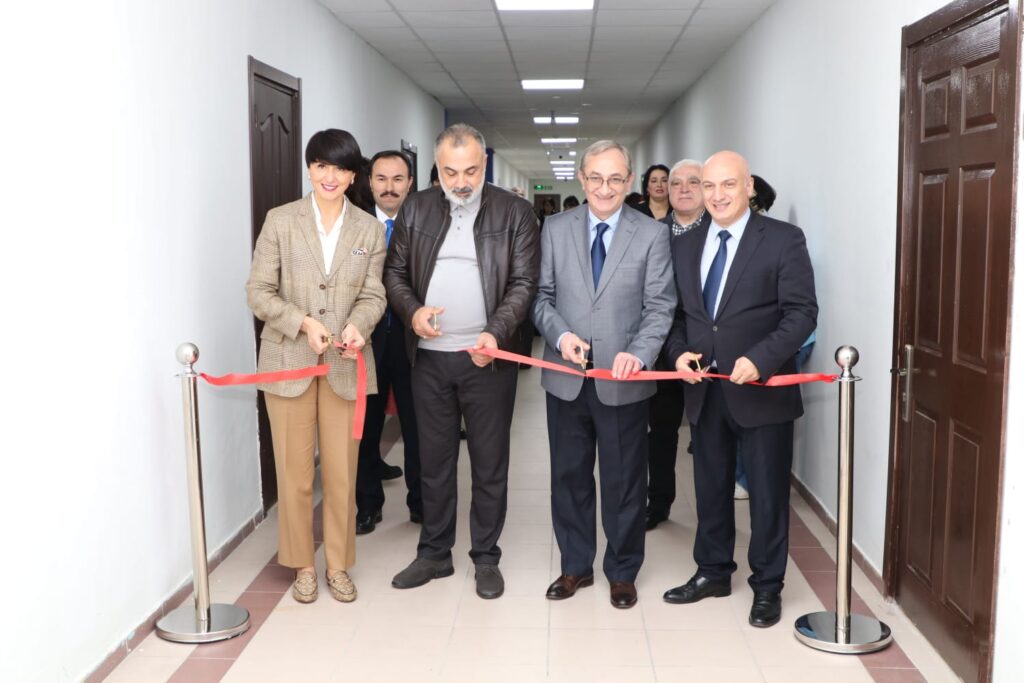 Media Center opens at IBSU
A Media Center opened at the International Black Sea University (IBSU) that will assist Journalism and Mass Communications students to undergo practical studies.
The media center consists of a newsroom, TV, and Radio studios equipped with field video cameras, editing computers, and other inventory.
According to the IBSU Rector, Dr. Saffet Bayraktutan, the media center will contribute to boosting productivity among the students, producing interesting programs, TV stories, and interviews. The students will gain experience.
Director General of the Georgian Public Broadcaster (GPB) Tinatin Berdzenishvili, Director of the Media Holding Palitra Giorgi Tevdorashvili, Director General of Fortuna Holding Tamar Chigogidze, a member of the GPB Board of Trustees Bondo Mdzinarashvili, acting journalists and the university graduates were among the invited guests who attended the opening.
The IBSU invested over GEL 100 thousand in the media center's opening. The journalism & Mass Communications Department was launched at the university in 2014. The MA program in Digital Media and Communications was accredited in 2020.
The IBSU's Journalism & Mass Communications Department has more than 100 graduates and about 120 acting students pursuing both BA and MA degrees.