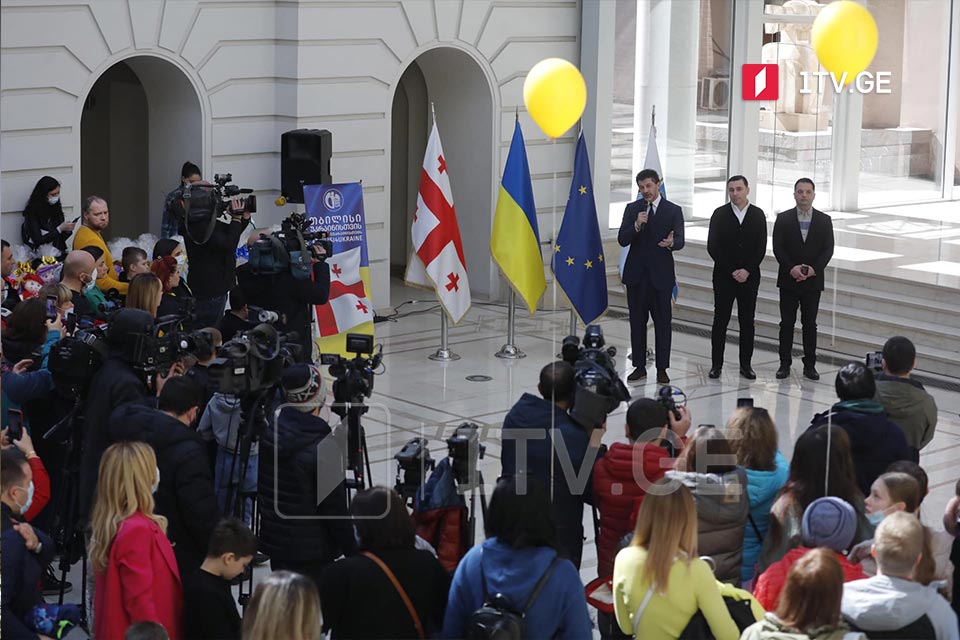 Mayor meets Ukrainian citizens in Tbilisi
Tbilisi Mayor Kakha Kaladze has held a meeting with Ukrainian citizens currently staying in the capital due to the ongoing war in Ukraine.
The Mayor pledged to support them on behalf of Tbilisians, City Hall has said.
"Whole Georgia supports the Ukrainian people. I have a great love for Ukrainians. Georgia stands by Ukraine and will do so," Kaladze stated.
Together with the government, City Hall continues supporting them. The Mayor said public transport, children's entertainment centres, kindergartens, museums, theatres, swimming pools, and many more are free for the Ukrainian citizens.
Earlier, Tbilisi City Hall has opened a hotline (032 272 22 22) for Ukrainian citizens currently residing in Georgia, as well as a special account at the State Treasury for donations. The treasury account code is 300778800, while money donations should be sent under the designation "For Ukraine".