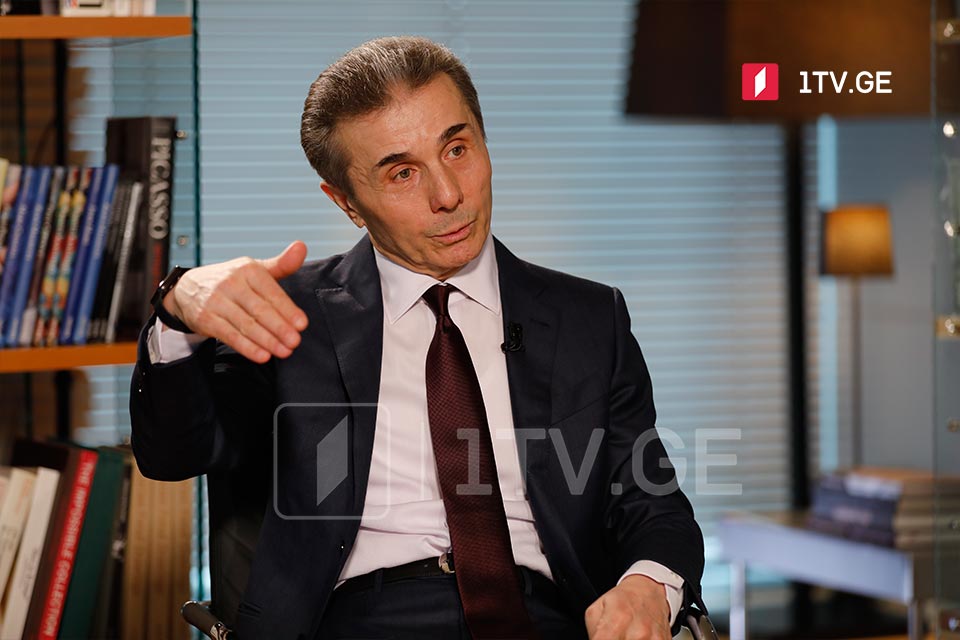 Matured Georgian society hardly accepts scatterbrain politicians
The Georgian society has matured so much that scatterbrain politicians will no longer replace the Georgian Dream, GD founder Bidzina Ivanishvili said in the interview with GPB.
Bidzina Ivanishvili earlier mentioned in his resignation letter that he would like to see the Georgian Dream party in opposition one day. The current opposition lacks constructiveness, has no arguments, therefore, has sunk into lies, he added.
If the Georgian Dream party is in opposition, Ivanishvili said, it would be great it served the people with the current methodology, worldview, and mood.
"Hopefully, I catch the moment when a healthy force replaces the GD. If it had the same healthy opponent, the country would develop much faster," Bidzina Ivanishvili said.
I meant the appearance of a talented party, which would sincerely care about the country, demonstrate mental maturity, show teamwork, show it is smarter than GD and prove it can develop Georgia in the right direction, Ivanishvili concluded.