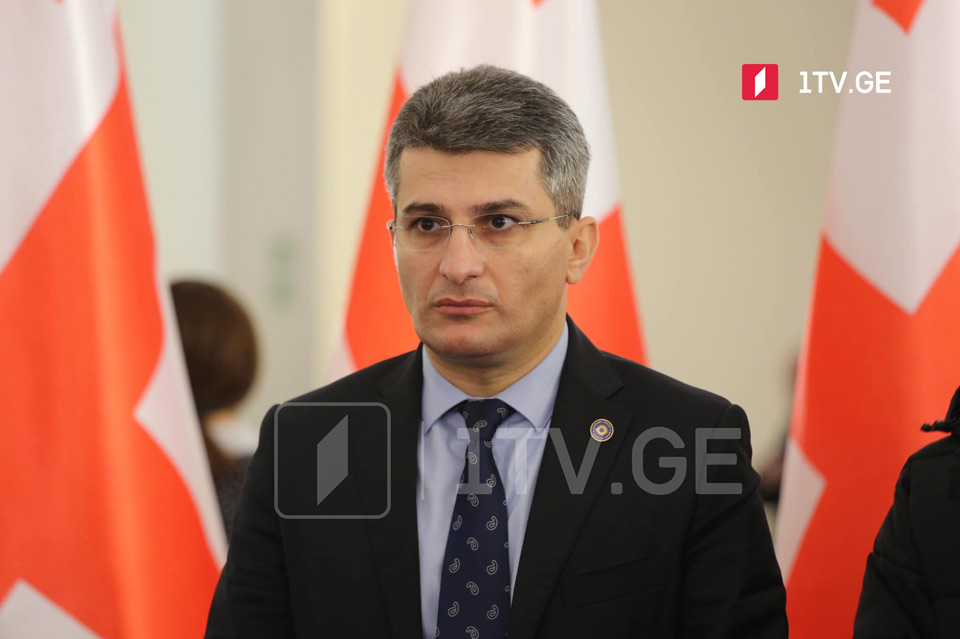 Mamuka Mdinaradze: Opposition's reactions to Varhelyi's visit proved their goal is for Georgia not to be granted candidate status 
"The opposition's reaction to European Commissioner Oliver Varhelyi's visit proved that their goal is for Georgia not to be granted candidate status, which they refused to admit during the visa liberalization process – how they walked the corridors of Brussels trying to prevent the granting of [visa-free travel]," said Georgian Dream Faction Chairman Mamuka Mdinaradze on Wednesday.
Mdinaradze believes "they fell into such agony yesterday that they showed our people how they are fighting against their own country on live television."
"Yesterday, they practically showed us – in an open broadcast – their tactics for hindering Georgia's progress: presenting their country in the most negative light, attacking all Europeans who say something positive about Georgia, activating their foreign accomplices to revert to a negative agenda as soon as positive messages have been voiced concerning Georgia.

They and their allied NGOs acted with exactly the same methods in the spring as well, when the issue of granting candidate status was being decided. If anyone at home or abroad still had doubts in this regard, the admission of the fight against Georgia, which we saw live, confirmed the reason why they did not join the working groups, why they did not support the draft laws, and why they are trying to disrupt the process of electing the ombudsman," he stated.
Mdinaradze added that the authorities practically have to work on the 12 recommendations against the backdrop of sabotage.
"Due to the oligarchic influence on the opposition and the nongovernmental sector, the radical part of the opposition responds to Georgia's movement toward its European future with sabotage, while another part lacks the courage to rise above the trend set by the National Movement," Mdinaradze asserted.