Mamuka Bakhtadze to meet Donald Tusk today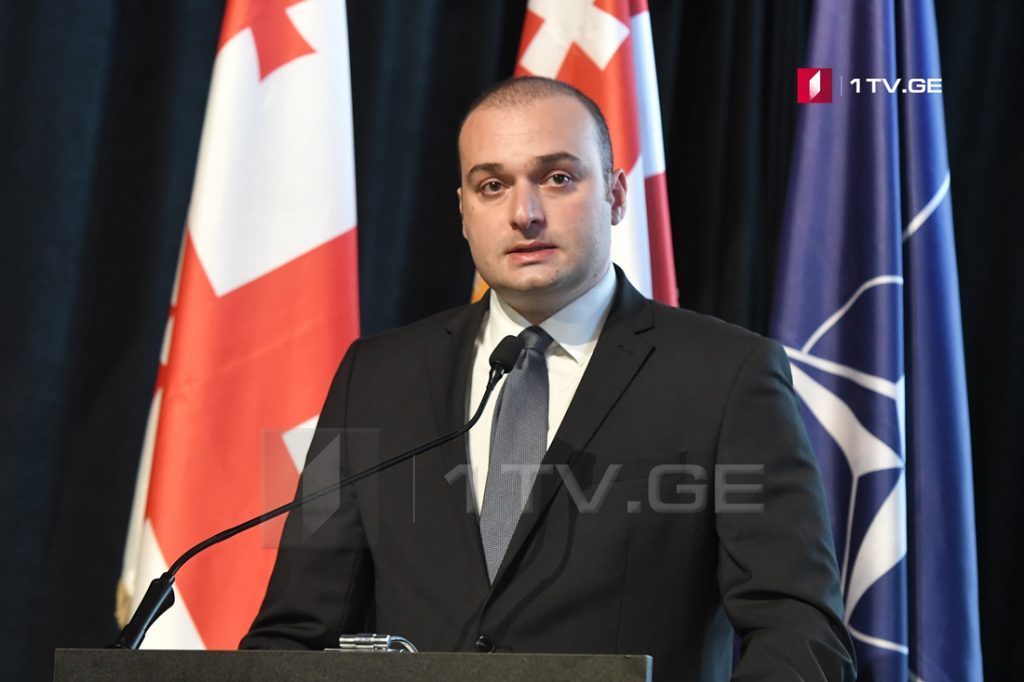 Prime Minister of Georgia Mamuka Bakhtadze continues his visit to Brussels. Bakhtadze will meet with Donald Tusk, President of the European Council today.
After the meeting, joint statement of Mamuka Bakhtadze and Donald Tusk for press will be made.
The Prime Minister of Georgia met with Jens Stoltenberg, Secretary General of NATO yesterday. The sides discussed all the key issues within the scope of the integration of Georgia to NATO, including the results of NATO Summit held in Brussels last week and ways to implement the decisions made at the event.
Mamuka Bakhtadze, Prime Minister of Georgia discussed with Jens Stoltenberg the new areas of cooperation identified at the Brussels Summit. It was stressed that Substantial NATO-Georgia Package (SNGP), similar to the new areas of cooperation significantly increases the defense capacity and resistance of the country. It also brings the country closer to the accession to NATO.
It was noted that first working visit of the Prime Minister of Georgia to Brussels is an evidence that country is truly aspiring to get integrated with Europe and Euro-Atlantic structures and that this path is irreversible and irrevocable.
Prime Minister will also meet with Johannes Hann, European Commissioner for European Neighbourhood Policy & Enlargement Negotiations, Cecilia Malmström, European Commissioner for Trade and other officials.