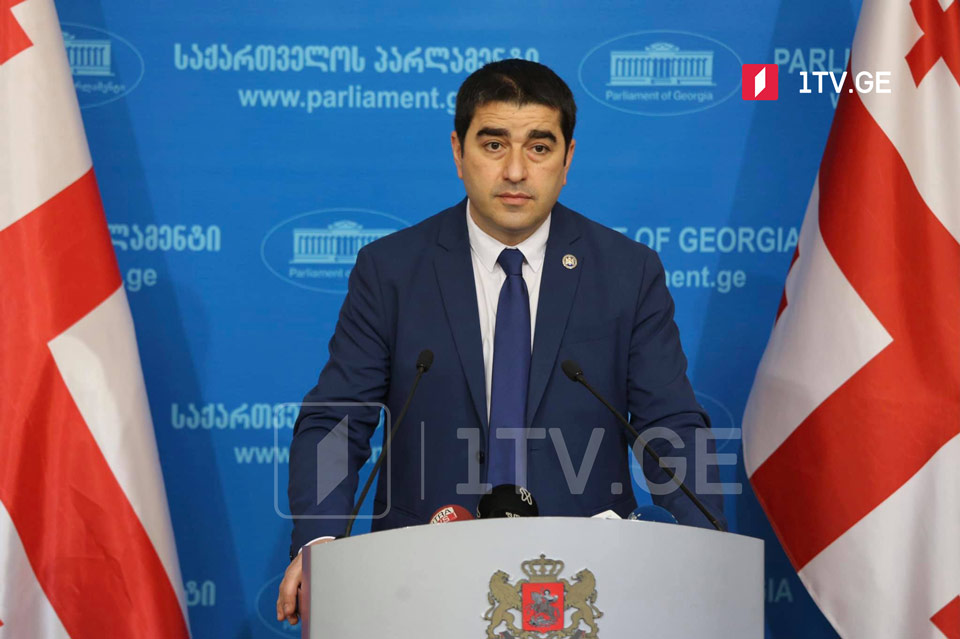 Main goal is to prevent war in Ukraine, Georgian Parliament Speaker says
Georgian Parliament Speaker Shalva Papuashvili says "the main goal is to prevent war, we should spare no effort to avoid a new war in Ukraine." He claims the Georgian Parliament was the second parliament to adopt a resolution in support of Ukraine.
"Georgia understands best Ukraine's current situation, that is why we emphasize that this resolution aims to prevent war, we must do everything possible to avoid a new war in Ukraine, as it is also linked to Georgia's security issues. Therefore, we express very clear solidarity and support to the Ukrainian people," Papuashvili underscored.
Earlier in February, the Parliament adopted the Resolution on Possible Military Escalation in Ukraine with 74 votes, expressing grave concern about a possible military escalation in Ukraine, condemning any intention directed against a sovereign state and its territorial integrity, which poses a new threat not only to Ukraine but also to regional peace and security.