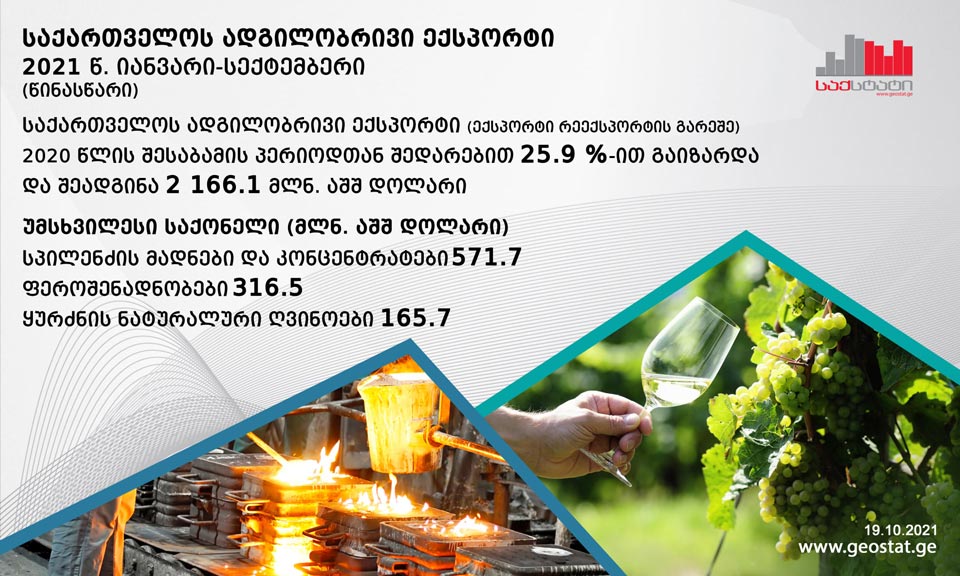 Local export to increase by 24 per cent in January-September
The volume of local export in January-September reached USD 2 981,3 million making a 24% increase year-on-year, according to the Georgian National Statistics Service (GeoStat).
Copper ores and concentrates are leading in the top-10 goods of local export, followed by ferroalloys and natural wines.
The three top exporter countries are China, Russia and Turkey.