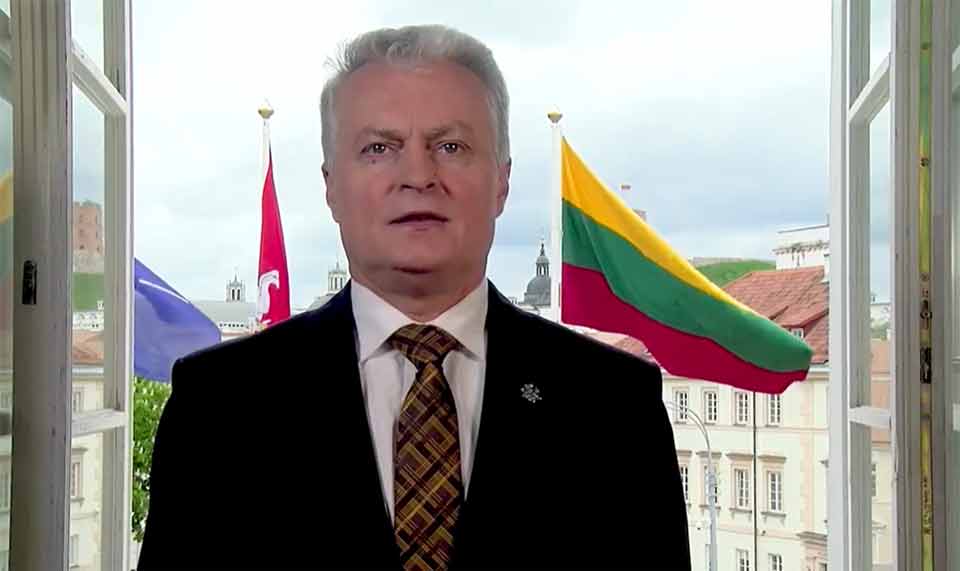 Lithuanian President: Our country never accepts Russian occupation of Abkhazia and Tskhinvali
Lithuanian President Gitanas Nausėda extended congratulations to the Georgian people on the 103rd anniversary of the independence of Georgia.
According to the President, "Lithuania will never come to terms with the Russian occupation of Abkhazia and Tskhinvali, Georgian severity and territorial integrity are fundamentally important for us."
"103 years ago Lithuania and Georgia were two nations fighting to restore their statehood. Even though we had few contacts at that time, we were like-minded in our great struggle for freedom.
Lithuania salutes the strong determination of the Georgian people to create a democratic, prosperous, and secure European country. The strongest support for your aspirations to join EU and NATO, your success will be our success," Gitanas Nausėda underscored.
Georgia marks Independence Day today, the day when the Act of Independence was adopted and the First Democratic Republic of Georgia established.